---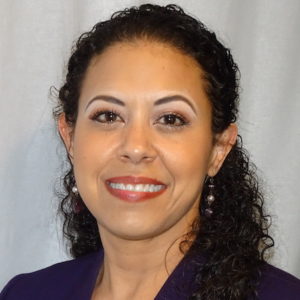 Latest posts by NiCole T. Buchanan, Ph.D.
(see all)
---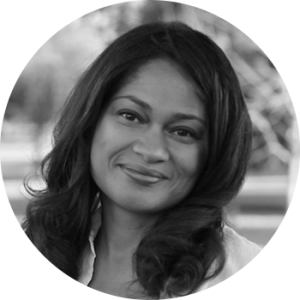 Latest posts by Nicolle Greenheart
(see all)
---
Our current coronacrisis connects to what we will be discussing at the Psychedelic Liberty Summit—the need for the inclusion and focus on communities of color in our work. Over the past several days, media has been covering a startling trend. Brown and Black communities are suffering from Covid-19 at an alarming rate. In my state of Michigan, the death tolls are steadily climbing, and despite only 12% of the population being Black, 40% of the deaths are Black people. In Chicago, over 70% of those killed by this virus are Black, while only 29% of Chicago's residents are Black. In Milwaukee County, Wisconsin, 81% of those who died are Black, and this trend has been found in Tennessee, Louisiana, and the list goes on and on.
The virus capitalizes on those conditions that result from generations of historical trauma, stress, and discrimination, such that those with hypertension or diabetes are at particularly high risk of losing their lives to Covid-19. This virus has highlighted, once again, institutional injustices related to race and poverty, and exacerbated the inequities across groups.
These inequities and injustices permeate our psychedelic communities as well. Despite the fact that people of color are disproportionately exposed to trauma and the known benefits of psychedelics in treating trauma, people of color are notably absent in our psychedelic research and clinical trials. A 2018 review of all psychedelic studies since 1993 revealed that over 82% of participants were White and only 4% were Native American, 2.5% were Black, 2% were Latinx, and less than 2% were Asian (Michaels et al., 2018). As a result, we have little information on the benefits and cautions of these medicines for people of color. Importantly, their absence in clinical trials mean that people of color are denied the radical, transformative changes often seen with the therapeutic use of psychedelics.
Covid-19's attack on Black and Brown communities means that there will also be disproportionate pain, suffering, and trauma among those left in its wake. The psychedelic community needs to be ready to address these challenges by increasing the number of clinicians of color trained to offer psychedelic-assisted therapy, ensuring people of color are a focus of our research, and increasing information on the healing effects of these medicines in our communities of color.
Given the psychedelic revolution happening now, we need to ensure that people of color are ensured safe and equitable access as policies and laws shift in favor of decriminalization and legalization. We must review how people of color have historically been engaged in the psychedelic movement and what needs to change to strengthen our roles in psychedelic advocacy.
To this end, at the Psychedelic Liberty Summit, we will open up a discussion to explore critical questions for increasing access, such as:
Where are people of color voices missing in the various psychedelic advocacy movements, and why?
What are the barriers that keep people of color out of key roles in psychedelic advocacy, and how do we overcome them?
How do we destigmatize psychedelic use so that people of color openly embrace psychedelics as a tool for healing and advocate for their safe and equitable use?
What educational events, spaces and communities can we create to attract people of color to the movement and ensure they feel safe, welcomed, and have a sense of belonging?
Importantly, as those committed to the psychedelic movement, what are we doing to invite people of color to the table and to hear their voices?
What are we willing to change to include people of color in organizations, communities, and movements as members and leaders?
In essence, we asking all of us to consider what we can do as a field to ensure Psychedelic Liberty can be liberatory for all?
Join the conversation at the upcoming Psychedelic Liberty Summit held virtually April 25–26, 2020. More information about the summit can be found here.
Art by Mariom Luna.
References and Further Reading
Chacruna (2018, October 18). People of color making a difference in psychedelic healing. Chacruna.net. https://chacruna.net/people-of-color-making-a-difference-in-psychedelic-healing/
Herzberg, G. & Butler, J. (2019, March 13). Blinded by the White: Addressing power and privilege in psychedelic medicine. Chacruna.net. https://chacruna.net/blinded-by-the-white-addressing-power-and-privilege-in-psychedelic-medicine/
Horizons. (2017, October 11). Horizons 2017: Nicholas Byron Powers, Ph.D "Black Masks, Rainbow Bodies: Race and Psychedelics" (Vieo file). Vimeo. https://vimeo.com/237699822
Michaels, T. I., Purdon, J., Collins, A., & Williams, M. T. (2018). Inclusion of people of color in psychedelic-assisted psychotherapy: A review of the literature. BMC Psychiatry 18(245), 1–9. https://doi.org/10.1186/s12888-018-1824-6
Watson, E. C. (2018, October 30)). Black Americans are building a space in psychedelic drug culture after being ignored for decades. Okayplayer. https://www.okayplayer.com/originals/black-people-psychedelic-drugs-monnica-williams.html