Symposium: Cultural and Political Perspectives on Psychedelic Science
CIIS, August 18 and 19, 9 am to 6 pm
This symposium will launch the book Plant Medicines, Healing and Psychedelic Science: Cultural Perspectives, co-edited by Beatriz Labate & Clancy Cavnar, (Springer, 2018). The event explores both cutting edge and enduring issues related to psychedelics, culture, and politics. Speakers offer a meta-reflexive approach to central aspects of the so-called "psychedelic renaissance" that are often not addressed in psychedelic conferences or publications. These include challenges and opportunities for the emerging career of "psychedelic therapist" and discussions around regulation, decriminalization, power, and money in psychedelics. Some of these questions involve the impact of various options for regulating psychedelics, where psychedelics fit into larger War on Drugs, how we will integrate psychedelics into Western culture, the impact of profit motives on the free sharing of materials and information, and who will hold power and control over the medicines. Longstanding concerns about diversity among practitioners and researchers–such as sexual, gender, and race minorities–as well as cultural competence in working with clients and accessibility are also addressed. Panelists also explore cultural assumptions and blind spots, such as how scientists represent and relate to indigenous peoples and their knowledge of psychedelics, the role of plants as subjects, interspecies communication, and definitions around the concept of "healing." This is a transformational space that will spark dialogue on issues that are essential to all interested in psychedelics and the science around them.
Attendance
1 day: $ 140.00
2 days: $ 200.00
Registrations: TBA
Saturday, August 18
9:00 – 10:00am – Registration
10:00 ­– 12:00am – Panel 1 – Cultural Perspectives on Psychedelic Science
Moderator: Diana Negrin
1 – Bia Labate – Presentation of the book Plant Medicines, Healing and Psychedelic Science: Cultural Perspectives
2 – Nidia Olvera – Restrictions on Psychedelic Science in Mexico from a Historical Perspective
3 – Laura Dev – Plant Knowledges: Indigenous Approaches and Interspecies Listening Toward Decolonizing Ayahuasca Research
4 – Joanna Steinhardt – Reflections on the Role of Psychedelics in North American Countercultural Spirituality
12:00 – 13:30pm – Lunch
1:30 – 3:30pm – Panel 2 – Capitalism's Systemic Issues: Will They Emerge in Psychedelic Medicine and Practices?
Moderator: Katie Stone
1 – Bob Jesse – Statement on Open Science and Open Praxis
2 – Geoff Bathje – Profits and Prophets: Addressing Capitalism and Power in Psychedelics
3 – Natalie Ginsberg – Psychedelics, Medicine and the Pharmaceutical Industrial Complex
4 – David Nickles – The Dire Need for Systemic Critique Within Psychedelic Communities
3:30 – 4:00pm – Break
4:00 – 6:00pm – Panel 3 – Psychedelic Therapist's Opportunities & Challenges
Moderator: Janis Phelps
1 – Brian Anderson – Researching Psychedelic Medicines in an Academic Setting
2 – Alli Feduccia – Psychedelic Support: Utilizing Technology to Build a New Healthcare Platform
3 – Genesee Herzberg – Bridging the Gap: Diversity & Accessibility in Psychedelic Medicine
4- Julie Megler – Destigmatizing Medical Interventions and Spiritual Emergence
August 19th, Sunday
9:00 –10:00am – Registration
10:00 – 12:00am – Panel 3 – Psychedelics and Drug Policy: Medicalize, Decriminalize, Legalize?
Moderator: Rob Heffernan
1 – Amy Emerson – Possible scenarios for the regulation MDMA from Phase 3 and expanded access to post-approval clinics
2 – Jag Davies – Drug Decriminalization: Repairing the Harms of Psychedelic Prohibition
3 – J. Hamilton Hudson and Bia Labate – Bubbling with Controversy: Legal Challenges of Ayahuasca Circles in the USA
4 – Ismail Ali – A reflection on the Initiatives to Regulate Psilocybin Mushrooms and Ibogaine in the US
12:00 – 13:30pm ­– Lunch
1:30 – 3:30pm – Panel 4 – Psychedelics, Sexual and Gender Minorities
Moderator: Bett Williams
1 – Clancy Cavnar – Historical Perspectives on Psychedelics and Sexual Minorities
2 – Jae Sevelius – Psychedelic (In)Justice: Navigating Tensions between Social Justice Movements and Psychedelic Science
3 – Jeanna Eichenbaum – Dissolving the Binary; The Queerness of Psychedelics
4 – Gregory Wells – Queers, Faeries, and Revolutionaries in the Psychedelic Movement
3:30 – 4:00 – Break
4:00 – 6:00pm – Panel 5 – Psychedelics, Inclusion and Diversity
Moderator: Jennifer Fernández
1 – Cristala Mussato-Allen (Caddo) – Integrating Cultural Herbalism into Scientific Research
2 – Cristie Strongman – Decolonizing Psychedelics for Latinx and Afro Caribbeans
3 – Kevon Adrian Simpson – Voice of the Underground: Why Legalization is Important in Minority Communities
4 – Kufikiri Imara – Deconstructing False Belief Systems Upholding Racial Barriers in the Psychedelic Community
Book Launch, Plant Medicines, Healing and Psychedelic Science: Cultural Perspectives, co-edited by Beatriz Labate & Clancy Cavnar, Springer, 2018.
This is a book about the intersections of three dimensions.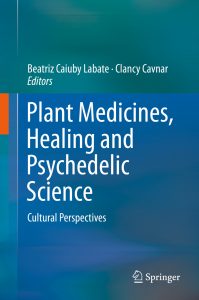 The first is the way social scientists and historians treat the history of psychiatry and healing, especially as it intersects with psychedelics. The second encompasses a reflection on the substances themselves and their effects on bodies. The third addresses traditional healing, as it circles back to our understanding of drugs and psychiatry. The chapters explore how these dimensions are distinct, but deeply intertwined, themes that offer important insights into contemporary healing practices.
The intended audience of the volume is large and diverse: neuroscientists, biologists, medical doctors, psychiatrists, psychologists; mental health professionals interested in the therapeutic application of psychedelic substances, or who work with substance abuse, depression, anxiety, and PTSD; patients and practitioners of complementary and alternative medicine; ethnobotanists and ethnopharmacologists; lawyers,criminologists, and other specialists in international law working on matters related to drug policy and human rights, as well as scholars of religious studies, anthropologists, sociologists, and historians; social scientists concerned both with the history of science, medicine, and technology, and concepts of health, illness, and healing. It has a potentially large international audience, especially considering the increasing interest in "psychedelic science" and the growing spread of the use of traditional psychoactives.
Click here for more information.
Recommended reading: Statement on Open Science and Open Praxis with Psilocybin, MDMA and Similar Substances
https://chacruna.net/cooperation-over-competition-statement-on-open-science-for-psychedelic-medicines-and-practices
Author's biographies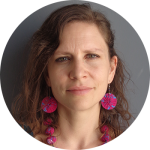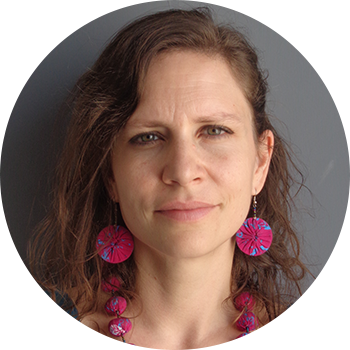 Diana Negrín, Ph.D., is a geographer and professor at the University of San Francisco, she serves as the president of the board of the Wixarika Research Center, a non-profit foundation dedicated to the study of Wixarika culture, art and territory.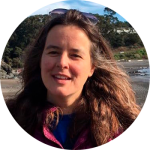 Bia Labate, Ph.D., is Adjunct Faculty at the East-West Psychology Program at CIIS,Visiting Professor at the Center for Research and Post Graduate Studies in Social Anthropology in Guadalajara and Chief Editor at Chacruna.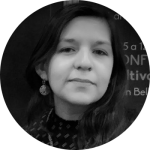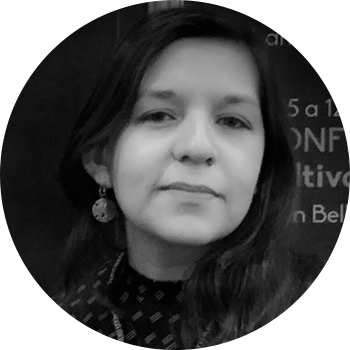 Nidia Olvera-Hernández is a Ph.D. candidate in history at Mora Institute in Mexico City, where she researches the history of drugs. She is co-founder of the Drugs, Politics and Culture Collective.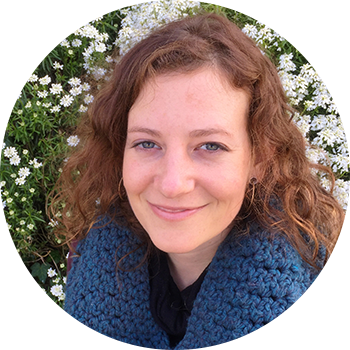 Laura Dev is a Ph.D. candidate at UC Berkeley in society & environment; and serves as Research Coordinator at Alianza Arkana. She studies responses to the commodification of ayahuasca and uses participatory research methods.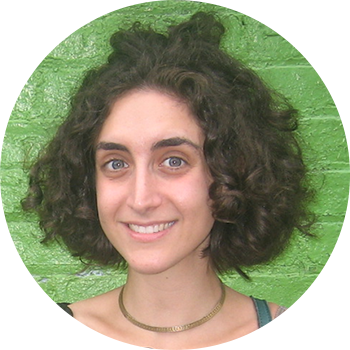 Joanna Steinhardt is a Ph.D. candidate in sociocultural anthropology at the University of California, Santa Barbara.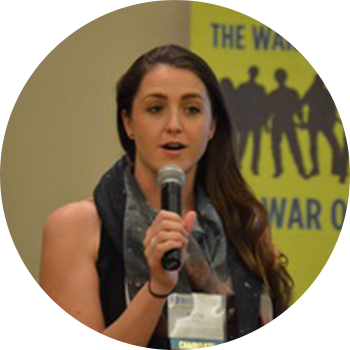 Katie Stone is a social change visionary and doctoral student in the Transformative Inquiry Department at CIIS. Her research focuses on the societal and spiritual impacts of progressive drug policy reform.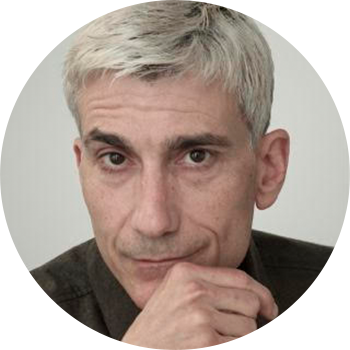 Bob Jesse has been a quiet, driving force behind modern psychedelic science. He was instrumental in forming the psilocybin research team at Johns Hopkins, and he now works with multiple nonprofits.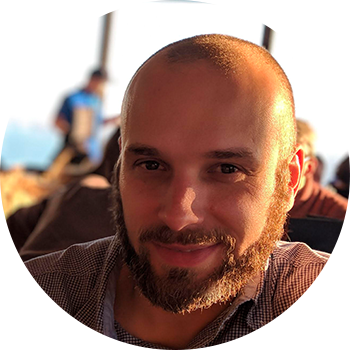 Geoff Bathje, Ph.D. is a licensed psychologist, professor, and activist, with additional training in psychedelic-assisted therapies and research, sensorimotor therapy, harm reduction, and community organizing.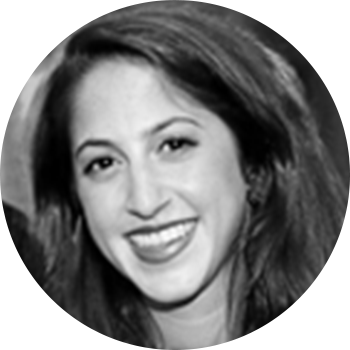 Natalie Lyla Ginsberg, MSW, is Policy & Advocacy Director at MAPS, where she advocates for research to provide alternatives to the War on Drugs and the current mental health paradigm.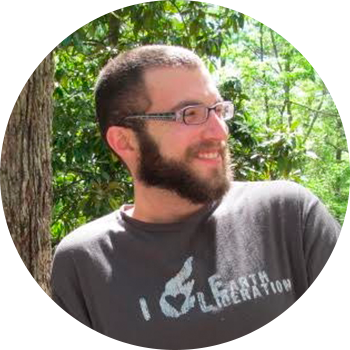 David Nickles is an underground researcher, moderator for the DMT-Nexus community, and glassblower. He has offered cultural commentary on psychedelics and radical politics and participated in numerous harm reduction efforts.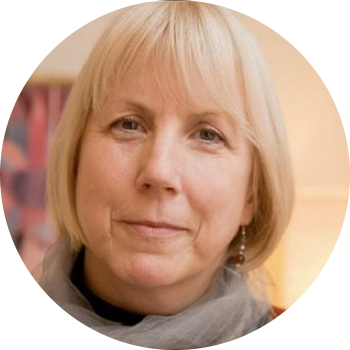 Janis Phelps, Ph.D., a licensed clinical psychologist and LMFT, is professor at CIIS, and founder of the CIIS Center for Psychedelic Therapies and Research. She also maintains a private practice in Mill Valley.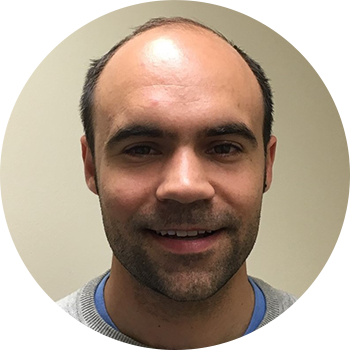 Brian Anderson, MD, MSc, is a psychiatrist and researcher in the department of psychiatry at University of California, San Francisco, where he is a co-investigator on a clinical trial of psilocybin-assisted psychotherapy for long-term AIDS survivors.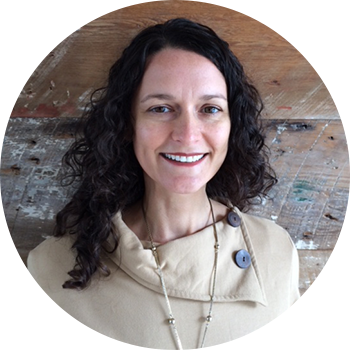 Alli Feduccia, Ph.D. is a neuropharmacologist working as a clinical data scientist at MAPS Public Benefit Corporation. She is also Co-Founder and Director of Psychedelic Support, an online platform to connect with mental health professionals.
Julie D. Megler, NP, is a nurse practitioner focusing on integrative mental health and integration of non-ordinary states of consciousness. She is Chair of the board of directors for ERIE and co-founder of Sage Integrative Health.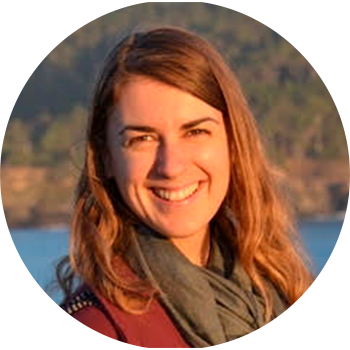 Genesee Herzberg, Psy.D, is a licensed psychologist practicing in Berkeley, and co-founder of the new community health clinic, Sage Integrative Health. She is also a therapist for MAPS' MDMA-assisted psychotherapy research.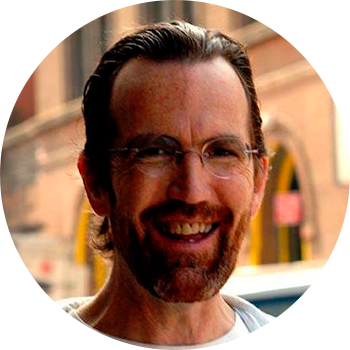 Rob Heffernan is an independent researcher and activist who has been involved with ayahuasca for two decades. He is a former chairman of the Santo Daime US legal committee and a collaborator of Chacruna and the ADF.
Amy Emerson is the executive director and Director of Clinical Research of MAPS Public Benefit Corporation. She has worked in clinical development and research beginning in 1993 and applies her experience to all facets of MAPS drug development programs.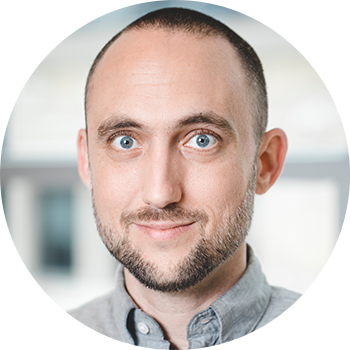 Jag Davies is director of communications strategy at the Drug Policy Alliance, where he works to implement health-centered drug policies that support communities most harmed by the Drug War and mass criminalization.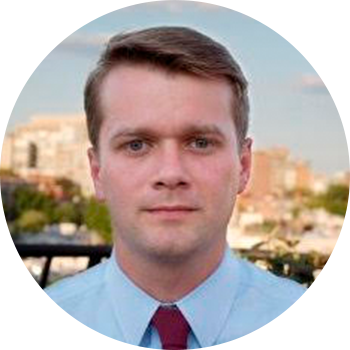 Hamilton Hudson earned his JD with an MS from Tulane University and his BA magna cum laude in anthropology from the University of Colorado. He is a collaborator to Chacruna.net
Ismail L. Ali, JD, currently works as Policy & Advocacy Counsel for the Multidisciplinary Association for Psychedelic Studies (MAPS), presently serves as Chair of the Students for Sensible Drug Policy Board of Directors, and is licensed to practice law in the state of California.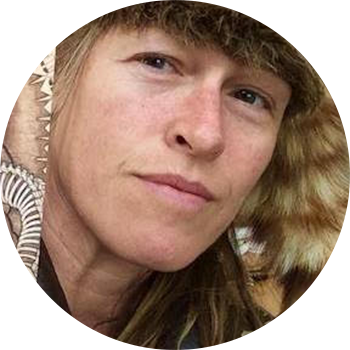 Bett Williams is the author of Girl Walking Backwards. Her new book, The Wild Kindness chronicles over seven years of psilocybin growing and use, both solitary and in community with queer artists and writers.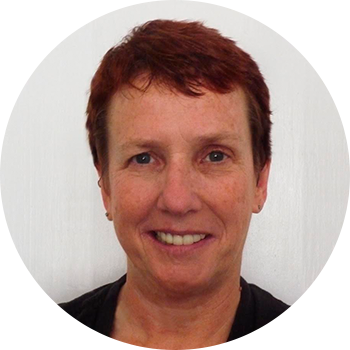 Clancy Cavnar, Psy.D., is a clinical psychologist working in private practice in San Francisco and is an associate editor at Chacruna. She is author of several articles and co-editor of 8 books. She is also a visionary artist.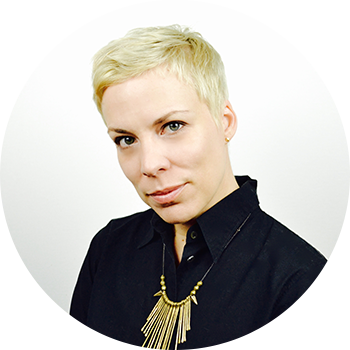 Jae Sevelius, Ph.D., is Associate Professor of Medicine at University of California, San Francisco, and holds a certificate in psychedelic therapies and research from the California Institute of Integral Studies.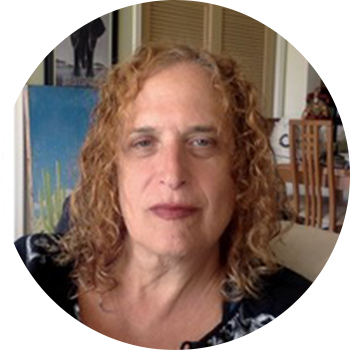 Jeanna Eichenbaum is a psychotherapist in private practice in San Francisco, specializing in issues of alternative sexuality and relationship models such as polyamory and BDSM, LGBTQQIA support, relationship work, and trauma and PTSD treatment.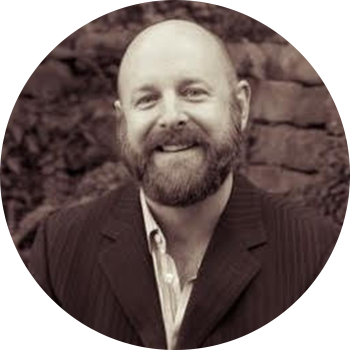 Gregory Wells, Ph.D., is a licensed psychologist in private practice in San Francisco. He offers ketamine-assisted psychotherapy. He is also co-Principal Investigator and co-therapist in the MAPS-sponsored study of MDMA-assisted psychotherapy for treatment of PTSD.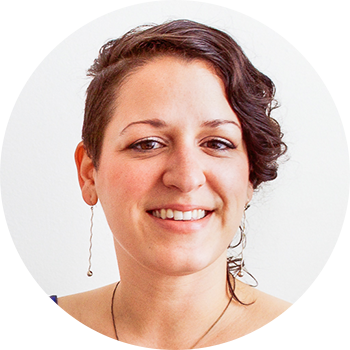 Jennifer Fernández, Ph.D., is a licensed clinical psychologist based in San Francisco who specializes in harm reduction psychotherapy for drug and process addictions with Latino and LGBTQ adults, teens, and their families.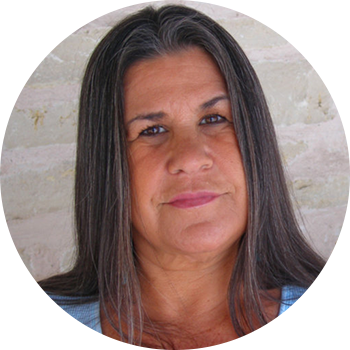 Cristala Mussato-Allen (Caddo) L.M.T., is a therapist, licensed for 30 years, who is also an herbalist who has treated thousands with cannabis. She practices the traditional medicine of her Caddo/Sicilian heritage and has been following the peyote way since 1996.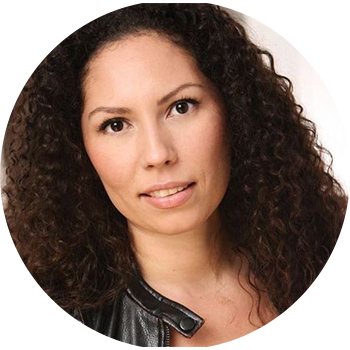 Cristie Strongman, M.A., attends Teachers College, Columbia University. She studies counseling with a multicultural and bilingual (Spanish/English) psychotherapeutic approach. She is originally from Panama and is a trained opera singer.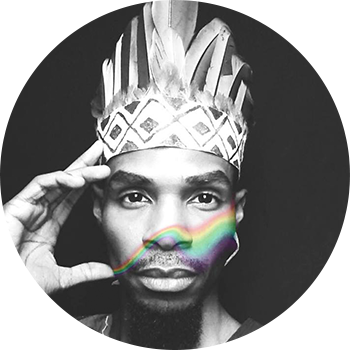 Kevon Adrian Simpson is Founder of Entheogen Integration Circle (NYC). He is a two-spirit medicine man within the plant medicine paths of Peru, a psychedelic world traveler, and a multidisciplinary artist born into a Jamaican lineage of healers.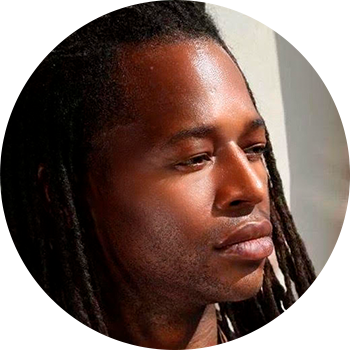 Kufikiri Hiari Imara is an artist, dancer, singer, actor, poet, martial artist, visual/graphic designer, event manager, production manager, and brand consultant. As a creative and a healer, he works to empower.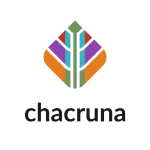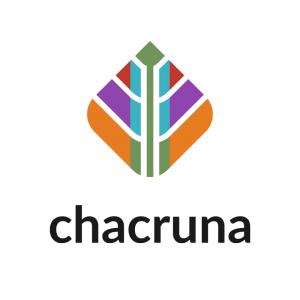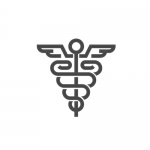 Chacruna has achieved tremendous success by playing a major role in the creation of the conference Plantas Sagradas en las Américas 2018, the largest conference on plant medicines and psychedelics in the history of Mexico, and one of the most diverse both in terms of indigenous representation and plant medicines included in the world.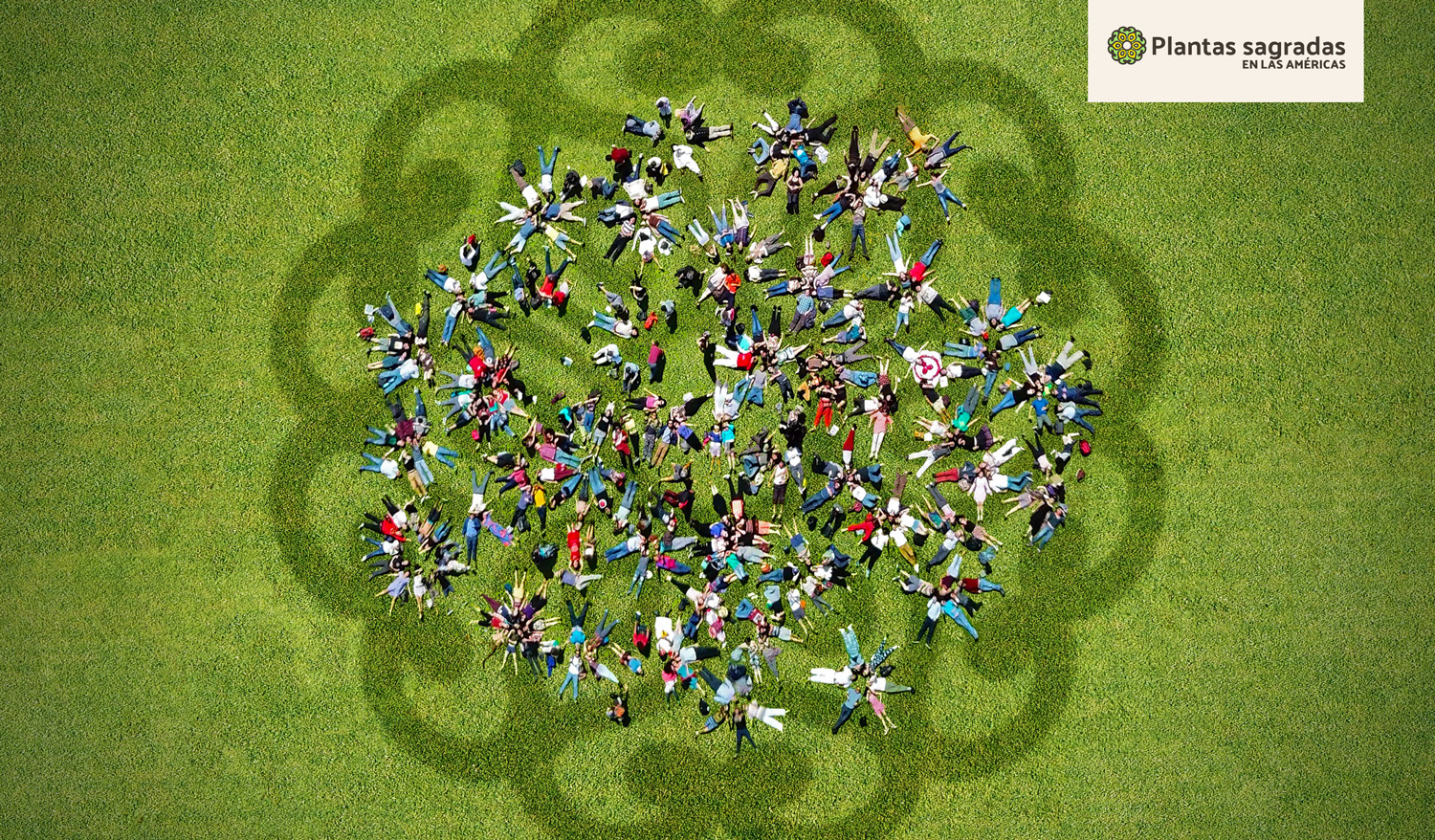 Post-conference we got positive feedback from those in attendance, we really got the sense that this was a unique experience for many because it bridged psychedelic science, drug policy and traditional use of plant medicines. We strive to do more events in the coming future as well as support community groups who are adding to the growing discussions around sacred plants, psychedelics, and similar substances.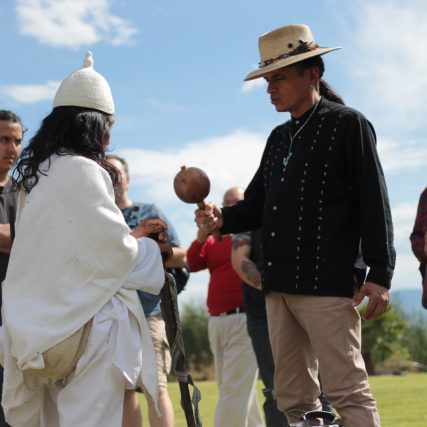 Ajijic, Jalisco Mexico Feb 2018
Plantas Sagradas en Las Americas
The Center for Research and Post Graduate Studies in Social Anthropology (CIESAS), Western headquarters; the Drugs, Politics and Culture Collective, and Chacruna have organized the international congress: Sacred Plants in the Americas, which will take place on February 23, 24 and 25, 2018 in Ajijic, Jalisco, Mexico. This conference takes place in order to generate a platform for reflection on the various uses of psychoactive plants throughout history and in different geographical areas, as well as their use and active compounds in multiple contexts; including scientific research, empirical experience, cultural manifestations and the ways in which the state has administered these practices.
Sacred Plants in the Americas tries to build a bridge between indigenous and traditional psychoactive practices, psychedelic science and drug policy; through multidisciplinary and intercultural dialogue. In a context in which drug policy reforms are temporary, we consider it relevant to build spaces for discussion about psychoactive species and their growing multiplicity of uses. Moreover, it also seeks to give voice to the indigenous who have been knowledgeable about psychoactive plants since ancient times, and they will be providing lectures at the Congress.
The event involves more than 160 speakers from numerous countries such as Canada, USA, Mexico, Colombia, Costa Rica, Ecuador, Perú, Bolivia, Brasil, Argentina, Chile, Uruguay and various European countries. Twenty-three members of indigenous communities of 11 different ethnic groups, from different parts of the continent will also be attending including: Wixárika (Huichols), Mazatecs, O dam (Tepehuán people), Raramuri (tarahumara), Nahua, Camentsa, Inga, Shipibo, Huni Kuin (cashinahua), Shoshone-Bannock y Oglala Sioux.
During three days there will be almost 150 presentations on peyote, ayahuasca, coca, marijuana, poppy, San Pedro, Salvia divinorum, cocoa, tobacco, iboga and psilocybin mushrooms; as well as substances such as MDMA, DMT, 5-MeO-DMT, and other psychoactive species that have been little explored. They will be addressed from diverse fields of knowledge, including psychiatry, neuropharmacology, biology, ecology, traditional medicine, psychology, anthropology, history, archeology, philosophy, law, drug policy, activism, literature, film, and more.
Distinguished researchers and experts on sacred plants are attending the conference, among whom stand out Dr. Bia Labate (anthropologist visiting professor at CIESAS-Occidente and organizer of the event), Dr. Antonella Fagetti (anthropologist at the Benemérita Autonomous University of Puebla) Matsiwa de la Cruz Carrillo (mara'akame / wixarika shaman), Dawn D. Davis (member of the Shoshone-Bannock tribe and doctoral student at the University of Idaho), Sandor Iron Rope (member of the Oglala Sioux tribe and of the North American Native American Church), members of the Union of Physicians of the Colombian Amazon (UMIYAC), Marcela Otálora (psychologist and researcher at the Multidisciplinary Association of Psychedelic Studies – MAPS), Dr. Carlos Viesca (Faculty of Medicine, National Autonomous University of Mexico), Dr. Ricardo Pérez Montfort (historian of CIESAS), Dr. Richard Yensen (pioneer of transpersonal psychology), Ivonne Roquet (doctor and daughter of Salvador Roquet), and other outstanding students of plants and psychoactive substances.
Featuring Dr. Fernanda Palhano-Fontes Wednesday, October 21th from 12-1:30pm PST REGISTER FOR THIS EVENT HERE The use of ayahuasca, an indigenous brew from the Amazonian...