Sacred Plants in the Americas II
A Virtual Psychedelic Summit on the Globalization of Plant Medicines and Indigenous Reciprocity
April 23rd-25th, 2021
Scholarships Available. Apply Here
This global virtual summit will bring together indigenous leaders from throughout North, Central and South America as well as researchers, practitioners, community builders and other experts from around the world. We will discuss the potential benefits and harms of the globalization of psychedelic plant medicines and explore how we can offer reciprocity to honor the indigenous cultures and traditions that these medicines come from. It is vital that members of the psychedelic community help support indigenous groups and the traditional spiritual and ecological knowledge they preserve and practice. This gathering is a follow-up to our conference, Plantas Sagradas en las Américas, held in Mexico in 2018. Like our previous conferences, this event reflects the mission of Chacruna by applying a multidisciplinary approach for creating intercultural dialogues and building bridges between indigenous traditions and mainstream psychedelic science and policy. Indigenous voices have often been marginalized in the contemporary psychedelic conversation, and this event seeks to spotlight these voices and the invaluable wisdom they carry. We will explore how psychoactive plants have been used throughout history and in different geographical areas, as well as their use and active compounds in multiple contexts; including scientific research, empirical experience, cultural manifestations and the ways in which the state has administered these practices. Presentations will address the traditional and modern uses of various psychoactive plants and include a diverse range of perspectives and fields of knowledge. In doing so, this conference invites us to rethink dichotomies such as sacred vs. profane, modern vs. traditional, legal vs. illegal, and natural vs. artificial, thus bringing much-needed complexity and nuance to the mainstream conversation.
In parallel with this event, Chacruna will launch its new Indigenous Reciprocity Initiative of the Americas, a comprehensive online resource that will allow people to connect with and donate to grassroots indigenous nonprofits and community initiatives at the local level.
Conference Presenters: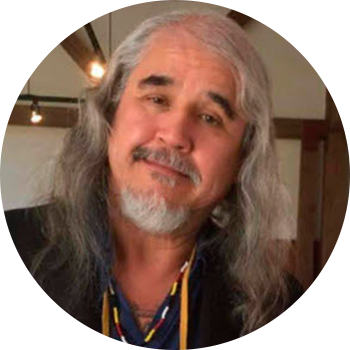 Cash Ahenakew, PhD, is a Canada Research Chair in Indigenous Peoples' Well-Being and an Associate Professor in the Department of Education at the University of British Columbia. He is Cree and a member of Ahtahkakoop Cree Nation with the ceremonial name pii tai poo taa (flying eagle). His research is based in a commitment to the development of Indigenous theories and mixed methodologies, and addresses the complexities at the interface between Indigenous and non-Indigenous knowledges, education, pedagogy, methodology and ceremony. He is also the author of the book "Towards scarring our collective soul wound". Using the teachings of the Sun Dance ceremony, Towards scarring discusses different sensibilities and understandings of pain and explores Indigenous forms of healing that engage an understanding of our separation from the wider metabolism of which we are part of. https://musagetes.ca/document/towards-scarring/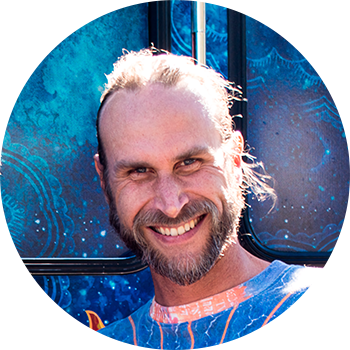 David Bronner was born in Los Angeles, California in 1973 and earned an undergraduate degree in biology from Harvard University. He is Cosmic Engagement Officer (CEO) of Dr. Bronner's, the top-selling brand of natural soaps in North America and producer of a range of organic body care and food products. He is a grandson of company founder, Emanuel Bronner, and a fifth-generation soapmaker. Under David and his brother Michael's leadership, the brand has grown from $5 million in 1998 to over $130 million in annual revenue in 2019. David and Michael established Dr. Bronner's as a sustainable leader in the natural products industry by becoming one of the first body care brands to formulate with hemp seed oil in 1999 and to certify its soaps, lotions, balms, and other personal care products under the USDA National Organic Program in 2003. Both actions resulted in high-profile litigation with government agencies, DEA and USDA respectively, that Dr. Bronner's ultimately won, cementing Dr. Bronner's activist orientation in the natural products marketplace. Over the years, David and Dr. Bronner's have been key leaders in fights for high-bar regenerative organic, animal welfare and fair trade standards, cannabis and psychedelic reform, and a fair minimum wage. His primary passion is the responsible integration of cannabis and psychedelic medicine into American and global culture and he is a board member of the Multi-Disciplinary Association of Psychedelic Studies. Dr. Bronner's financially supports several organizations and efforts in this space, including both scientific research around the therapeutic potentials of psychedelics, and psychedelic law reform. David's activism embodies the company's mission — which encompasses a commitment to making socially and environmentally responsible products of the highest quality, and to dedicating profits to help make a better world.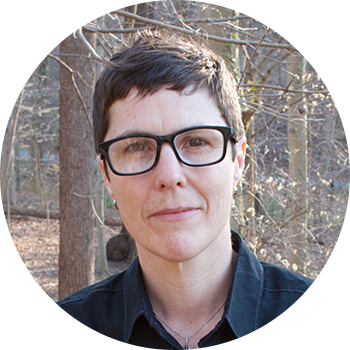 Marca Cassity has over twenty years of experience in the healing arts, working with renowned therapists, spiritual teachers, artists, academics, and medicine people from around the world. After completing a BSN at the University of Oklahoma and working as an emergency room nurse for several years, their journey as a therapist began overcoming their own trauma and cultivating resilience as a two spirit, queer, mixed-race Native American who grew up on the Osage reservation of Oklahoma. In addition to a depth of personal work, and study of trauma-focused therapies, Marca has found healing in Peyote ceremony of the Native American Church, and for the last eighteen years has been deeply involved with ayahuasca healing and integration work. Their clinical training was at the Native American Health Center of San Francisco, with additional training at the Indian Country Child Trauma Center at the University of Oklahoma studying under Dr. Dolores Bigfoot. A critically acclaimed songwriter Marca delivers inspired folk rock spirit songs with Native nuances, that speak to overcoming hardship through resilience, in connection to nature, humor, love, compassion, spirituality, and heritage. Marca works as a therapist in private practice in Portland, Oregon. They sit on the advisory board on diversity for the Multidisciplinary Association of Psychedelic Studies (MAPS), and are completing training in MDMA assisted therapy.
Clancy Cavnar has a doctorate in clinical psychology (Psy.D.) from John F. Kennedy University in Pleasant Hill, CA. She currently works in private practice in San Francisco, and is Co-Founder and a member of the Board of Directors of the Chacruna Institute for Psychedelic Plant Medicines. She is also a research associate of the Interdisciplinary Group for Psychoactive Studies (NEIP). She combines an eclectic array of interests and activities as clinical psychologist, artist, and researcher. She has a master of fine arts in painting from the San Francisco Art Institute, a master's in counseling from San Francisco State University, and she completed the Certificate in Psychedelic-Assisted Therapy program at the California Institute of Integral Studies (CIIS). She is author and co-author of articles in several peer-reviewed journals and co-editor, with Beatriz Caiuby Labate, of eight books. For more information see: http://neip.info/pesquisadore/clancy-cavnar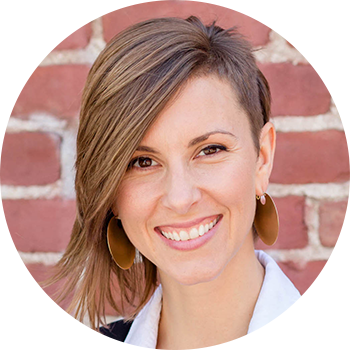 Kat Conour, LMFT, is a psychotherapist and facilitator, and a MAPS' MDMA for PTSD trainee and trained ketamine-assisted therapist. With a background in non-profits, philanthropy, organizational consulting, and community organizing, Kat is passionate about supporting individuals and organizations in the psychedelic community transform their values and vision into aligned action. An Emergent Strategy fangirl, Kat recognizes that a movement is only as strong as the relationships and systems upon which they are built. She serves as Executive Director of Auryn Project, Chair of the Board of Sage Institute, and is a cofounder of North Star. Her work focuses on supporting leaders and organizations focused on centering equity, integrity, and accessibility in the scaling of psychedelic medicines. She also sits on the Advisory Board of the Chacruna Institute for Psychedelic Plant Medicines.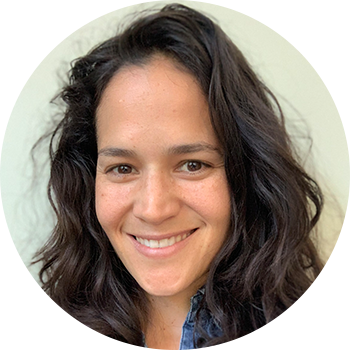 Celina De Leon, M.Div, is the director of Circle of Sacred Nature 501(c)3 church, a founding member of the UC Berkeley Center for the Science of Psychedelics, and a member of the Board of Directors of the Chacruna Institute for Psychedelic Plant Medicines. She has 20 years of experience in the field of psychedelics and long-standing relationships with the Kamentsa indigenous community of the Upper Putumayo of Colombia, with on-going partnerships spanning the past 12 years. Her work is dedicated to bridging indigenous wisdom to contemporary contexts while also fostering sustainable reciprocity. She is also a Stanford graduate, a Fulbright scholar, and has a Masters in Divinity from the Graduate Theological Union.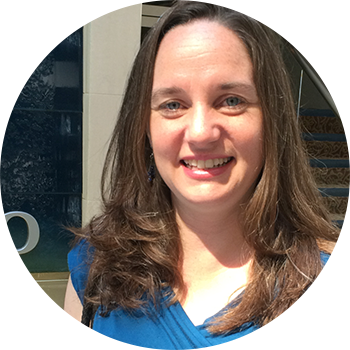 Erika Dyck is a Professor and a Canada Research Chair in the History of Health & Social Justice. She is the author of several books, including: Psychedelic Psychiatry: LSD from Clinic to Campus (Johns Hopkins, 2008; University of Manitoba Press, 2011); Facing Eugenics: Reproduction, Sterilization and the Politics of Choice (University of Toronto, 2013), which was shortlisted for the Governor General's award for Canadian non-fiction; Managing Madness: the Weyburn Mental Hospital and the Transformation of Psychiatric Care in Canada (University of Manitoba Press, 2017), which won the Canadian Historical Association Prize for best book in Prairie History; and with Maureen Lux, Challenging Choices: Canada's Population control in the 1970s (McGill-Queens University Press, 2020). She is also the co-editor of Psychedelic Prophets: The Letters of Aldous Huxley and Humphry Osmond (2018); and A Culture's Catalyst: Historical Encounters with Peyote (2016). Erika is the co-editor of the Canadian Bulletin for Medical History/Bulletin canadien d'histoire de la medicine and the co-editor of a new book series on the global history of alcohol and drugs, called Intoxicating Histories. Erika is also part of Chacruna's Women, Gender Diversity, and Sexual Minorities Working Group, where is hosts the series "Women in the History of Psychedelic Plant Medicines."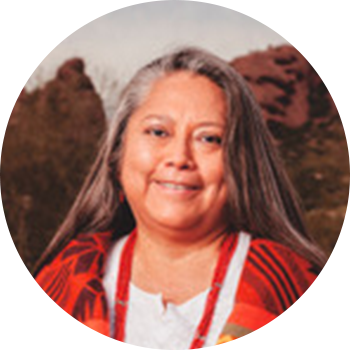 Belinda Eriacho is a from the Diné (Navajo) and Ashwii (Zuni Pueblo) lineages. Her maternal clan is "One-Walks-Around" and she is born for the Zuni people. Belinda was born and raised on the Navajo reservation in Arizona. She holds degrees in Health Sciences, Public Health, and Technology. Belinda participated in the MDMA Therapy Training for Communities of Color in August, 2018. Belinda has journeyed through her own inner and physical healing to find her gifts as a Healer and Wisdom Keeper.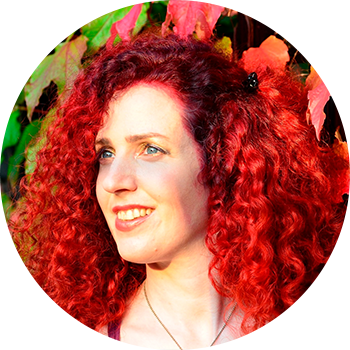 Anya Ermakova has a motley background and broad research interests combining nature conservation, ethnobotany, neuroscience and psychiatry, interweaving and connecting these diverse paths through psychedelic science. Anya worked at the forefront of psychedelic research as a science officer at the Beckley Foundation, and has provided psychedelic welfare and harm reduction services with PsycareUK and Zendo. Deep love for nature and wildlife has motivated Anya to study biology at the University of Edinburgh, while a quest to understand altered states of consciousness has prompted her to specialise in neuroscience and later continued during her PhD in psychiatry at Cambridge, where she investigated the origins of psychosis. She then worked for the NHS, developing and trialing a new psychosocial intervention for psychosis. After a brief stint as a clinical trial manager, she had decided to pursue her passion for nature, by studying Conservation Science at Imperial College London, where she researched peyote ecology in Texas, USA. Anya is working as a research consultant in London, is a member of the Council for the Protection of the Sacred Plants at Chacruna, and a board member of the Cactus Conservation Institute.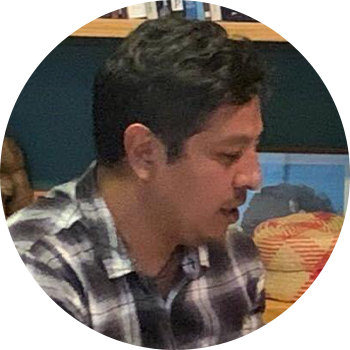 Inti García Flores is a Mazatec from Huautla de Jiménez, Oaxaca. He was born in February of 1978 and lived most of his life in the Mazatec community, leaving the region for four years to acquire a degree in social sciences in the city of Puebla. His father, Renato García Dorantes, helped awaken his interest in Mazatec culture when he was a child. He was very attached to his father, who was passionate about Mazatec culture for as long as he can remember. García Flores has collaborated in diverse presentations and exhibitions on Mazatec culture in different states of the Mexican Republic. He also curates the historical archive that his father collected and studied throughout his life, including audio materials, videos in different formats, film, photographs, photographic negatives, textiles and colonial documents. He teaches history at a secondary school in the Mazatec region.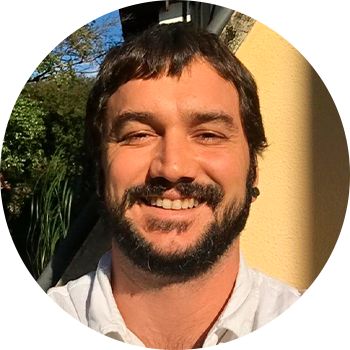 Bruno Ramos Gomes is a psychologist and has a master degree in public health (FSP-USP). He worked with harm reduction and vulnerable populations in downtown São Paulo from 2004 to 2016 . Also worked as a psychologist and therapeutic companion for children and adolescents who use drugs for the Quixote Project. In his master degree he studied the use of ayahuasca on the recovery of homeless people and is now researching the use of ibogaine in the treatment of addiction as his PhD candidate researvh, in FCM-UNICAMP. He works since 2010 with the therapy associated with the use of ibogaine in the treatment of addiction and in the integration of ayahuasca and magic mushrooms in the therapeutic processes of patients.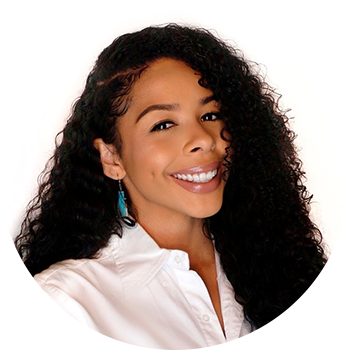 Sutton King, MPH, Afro-Indigenous of the Menominee and Oneida Nation of Wisconsin. She is an Indigenous Health Advocate, Researcher and Social Entrepreneur dedicated to developing and scaling innovative solutions to improve Indigenous health equity across sectors. Her focuses center decolonial approaches and culturally appropriate methodologies within technology, healthcare and business. She supports research to increase the visibility surrounding Indigenous health outcomes and access to mental health care for Urban Natives through her roles as President and Executive Director of the Urban Indigenous Collective a grassroots organization dedicated the health and wellbeing of Urban Natives and Co-Founder of ShockTalk a telebehavioral application connecting Native users to Native therapists. She is the Chief Impact Officer for Journey Colab, a biotech company decolonizing their approach to drug development. In her role as Chief Impact Officer for Journey Colab she supports the design and implementation of a stakeholder model and ensures social impact through company accountability.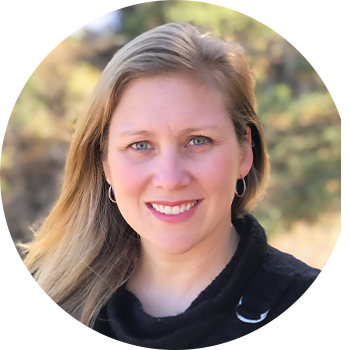 Dr. Adele Lafrance is a clinical psychologist, research scientist, author and co-developer of emotion-focused treatment modalities. She is also a certified eating disorder specialist and supervisor. Dr. Lafrance is a leader in the research and practice of psychedelic medicine, with a focus on ayahuasca, MDMA, psilocybin and ketamine. Dr. Lafrance has a particular interest in mechanisms and models of healing, including spirituality, emotion processing, and the application of family-based psychedelic medicine. A frequent speaker at professional conferences, She has published extensively in the field of emotion and health, including a clinical manual and expert training video published by the American Psychological Association.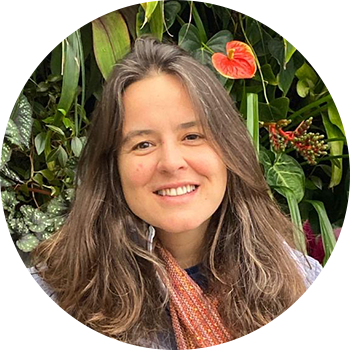 Dr. Beatriz Caiuby Labate (Bia Labate) is a queer Brazilian anthropologist. She has a Ph.D. in social anthropology from the State University of Campinas (UNICAMP), Brazil. Her main areas of interest are the study of plant medicines, drug policy, shamanism, ritual, and religion. She is Executive Director of the Chacruna Institute for Psychedelic Plant Medicines (https://chacruna.net). She is Adjunct Faculty at the East-West Psychology Program at the California Institute of Integral Studies (CIIS) in San Francisco. She is also Public Education and Culture Specialist at the Multidisciplinary Association for Psychedelic Studies (MAPS). She is co-founder of the Interdisciplinary Group for Psychoactive Studies (NEIP) in Brazil, and editor of NEIP's website (http://www.neip.info), as well as editor of the Mexican blog Chacruna Latinoamérica (http://drogaspoliticacultura.net). She is author, co-author, and co-editor of twenty-one books, two special-edition journals, and several peer-reviewed articles (http://bialabate.net).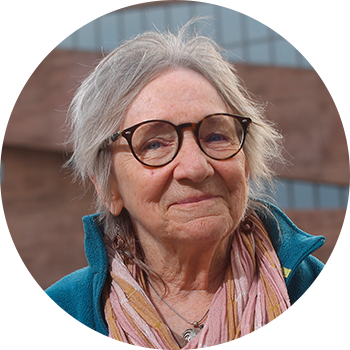 Esther Jean Langdon (Ph.D. Tulane University 1974) is coordinator of the National Institute of Research: Brazil Plural – IBP (CNPq/INCT). A retired full professor in the Graduate Program in Anthropology at the Federal University of Santa Catarina in 2014, she continues as advisor and voluntary professor. One of her lifelong research themes has been the ritual use of yajé (Banisteriopsis sp.) among the Siona indigenous peoples and its role in the maintenance of collective well-being. Besides her recently published doctorate (Cosmopolitics among the Siona: Shamanism, Medicine and Family on the Putumayo River 2017) she is author of a multitude of articles related to the politics and poetics of the yajé experience. Retirement has enabled her to return regularly to the Putumayo for collaborative research and participation in contemporary yajé rituals and observe the transformations of Siona shamanism as a response to decades of armed violence and capitalistic exploitation of their territory.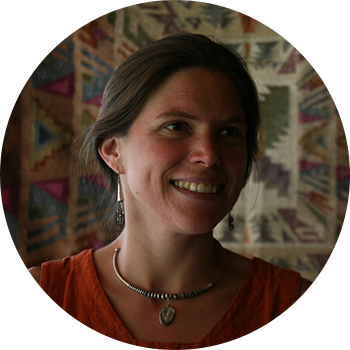 Anja Loizaga-Velder is a German-Mexican clinical psychologist and psychotherapist with humanistic orientation. She earned a doctoral degree in Medical Psychology from Heidelberg University and has published several research articles and book chapters that explore the therapeutic potential of ayahuasca and other psychedelics for the treatment of mental health challenges. She is founding member and director of research and clinical services at the Nierika Institute for Intercultural Medicine, in Mexico, a NGO dedicated to the preservation of indigenous traditions with sacred plant medicines and their research around therapeutic applications for mental health. Anja also is adjunct profesor and researcher in Humanities in Health at the Medical School at the National Autonomous University of Mexico, where she works towards implementing clinical research into evaluating the therapeutic efficacy of psychedelics in intercultural therapeutic settings.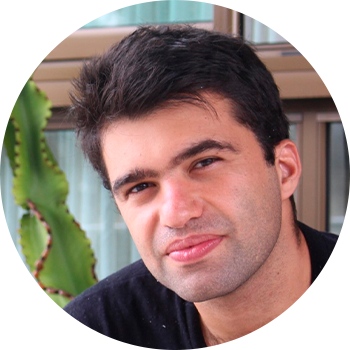 Glauber Loures de Assis is a postdoctoral fellow at the Federal University of Minas Gerais (UFMG) in Belo Horizonte, Brazil, where he also earned a Ph.D. in sociology. He is also Research Associate at the Interdisciplinary Group for Psychoactive Studies (NEIP) and co-founder of the Center of Sociology Studies Antônio Augusto Pereira Prates (CESAP). He has developed research on Santo Daime groups from Brazil and Europe and has also studied the sociology of religion from a wider perspective. His main interests include the ayahuasca religions, New Religious Movements (NRMs), the internationalization of the Brazilian religions, and drug use in contemporary society. He is a member of Chacruna's Ayahuasca Community Committee.
Joseph Mays earned a Master of Science in Ethnobotany from the University of Kent upon researching responses to globalization by indigenous Yanesha of central Peru. After graduating with bachelor's degrees in biology and anthropology from Virginia Commonwealth University, he traveled to the Ecuadorian cloud forest where he completed an ethnobotanical survey of Camarones and published a medicinal plant guide for the Jama-Coaque Ecological Reserve. Joseph studies the relationship between biological and cultural diversity, and the way culturally-conditioned views of reality influence approaches to the environment. He presented a lecture entitled, "Visionary Plants and Thinking Forests in Biocultural Conservation (Exploring ontology in human-environment relationships in the Amazon)" at London's Breaking Convention in 2019. He is a member of Chacruna's Ayahuasca Community Committee.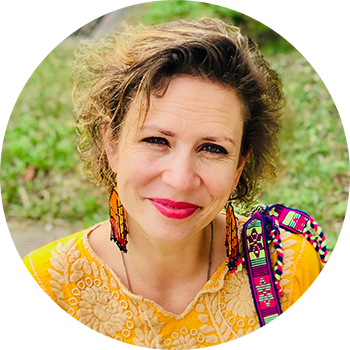 Diana Negrin, Ph.D, is a native of both Guadalajara, Jalisco, Mexico, and the San Francisco Bay Area. She is a geographer and educator. Currently she is a professor at the University of San Francisco in the Urban and Public Affairs and Migration Studies Masters' programs, and a lecturer at UC Berkeley in the Geography and Ethnic studies Departments. Her research largely looks at questions of race and ethnicity in Western Mexico, with a particular attention to Wixarika urban activism, as well as a focus on the social movements surrounding the protection of indigenous territory with a focus on Wirikuta and the conservation of peyote. In 2019 she curated and authored the catalogue for the exhibit, Grandes maestros del arte wixárika. Acervo Negrin, the largest exhibit to date on modern wixárika art. She is the author of Racial Alterity, Wixarika Youth Activism, and the Right to the Mexican City (University of Arizona Press, 2019). She sits on the board of the Wixarika Research Center, a nonprofit organization founded by her parents, Juan and Yvonne Negrin, that is expanding its online archive that brings together more than four decades of work with Wixarika communities. She is also part of Chacruna's Council for the Protection of Sacred Plants.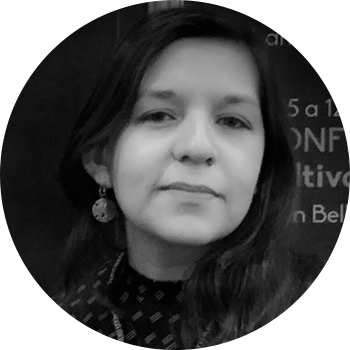 Nidia A. Olvera Hernández earned a bachelor ́s degree in Ethnohistory from the National School of Anthropology and History (ENAH) and a master's in Social Anthropology from the Center for Research and Post Graduate Studies of Social Anthropology (CIESAS) in México. Her main area of interest is the modern history of psychoactive substances and drug policies. She is a professor at ENAH, at the Autonomous University of Mexico City (UACM) and the author of peer-reviewed articles and mainstream publications. She is currently a PhD Candidate in History at the Mora Institute México City and is researching drug control in the middle of the 20th century in México.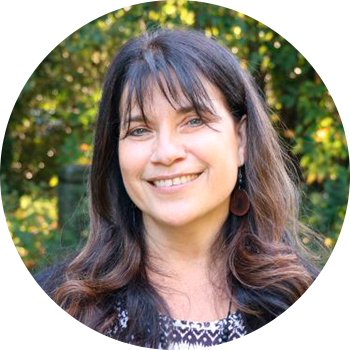 Daniela Peluso is a cultural anthropologist who has worked over the last two decades in Lowland South America, mostly with communities in Peru and Bolivia. She has been actively involved in various local efforts on issues relating to health, gender, indigenous urbanization and land-rights and works in close collaboration with indigenous and local organizations. Her publications focus mostly on indigenous ontologies, urbanization, violence and relatedness. She received her PhD in 2003 from Columbia University and is a honorary researcher in social anthropology at the University of Kent. She is a member of the Board of Directors of the Chacruna Institute for Psychedelic Plant Medicines.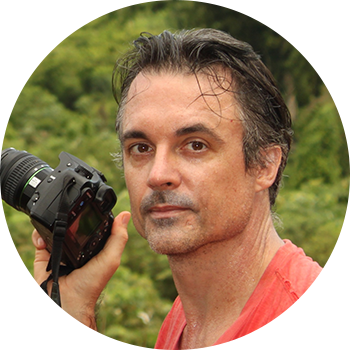 Glenn H. Shepard Jr. is an ethnobotanist, medical anthropologist and filmmaker who has worked with diverse indigenous peoples of Latin America, especially in Amazonia. He earned his undergraduate degree at Princeton University and completed his doctorate in Medical Anthropology at the University of California at Berkeley in 1999. His research interests include ethnobotany, medical anthropology, shamanism, sustainable resource management, visual anthropology and the territorial rights of isolated peoples. Publications include research articles, commentary and reviews in Nature (1998, 2009), Science (2003), Science Advances (2016), American Anthropologist (2004, 2012), Economic Botany (2008, 2011), Conservation Biology (2007), PLoS One (2015, 2015) and the New York Review of Books (2014, 2015, 2019). His work in the Amazon has been featured in news stories in National Geographic (2016) The New Yorker (2016, 2019) and the Financial Times (2019). He has participated in the production of several films, including the Emmy-Award-winning documentary, Spirits of the Rainforest, as well as Zapatista Memories, which debuted in 2016 at the Margaret Mead Film Festival. He is a tenured staff researcher in the Human Sciences Division at the Goeldi Museum in Belém, Brazil, where he curated the ethnographic collections from 2009-2013 and co-chaired the Division from 2014-2016, and currently sits on the Advisory Board of the Chacruna Institute for Psychedelic Plant Medicines. He blogs at Notes from the Ethnoground (http://ethnoground.blogspot.com/).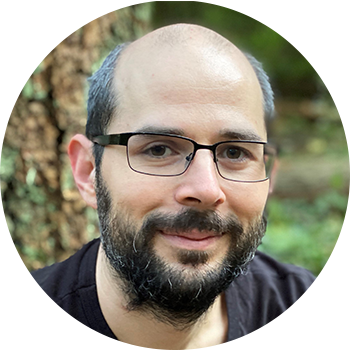 Rene Suša, PhD, is a researcher working with the Indigenous communities that are part of the "Teia das 5 Curas" network. His research addresses problematic patterns of engagement with Indigenous communities, especially in relation to colonial hierarchies of knowledge production. He is interested in braiding Indigenous and Western modalities of science and education for ethical and relevant knowledge sharing about entheogenic practices.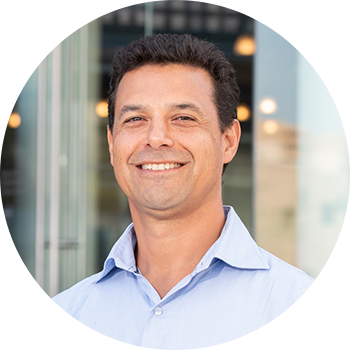 Joe Tafur, M.D., is a Colombian-American family physician originally from Phoenix, Arizona. After completing his family medicine training at UCLA, Dr. Tafur spent two years in academic research at the UCSD Department of Psychiatry in a lab focused on mind-body medicine. After his research fellowship, over a period of six years, he lived and worked in the Peruvian Amazon at the traditional healing center Nihue Rao Centro Espiritual. There he worked closely with master Shipibo shaman Ricardo Amaringo and trained in ayahuasca shamanism. In his new book "The Fellowship of the River: A Medical Doctor's Exploration into Traditional Amazonian Plant Medicine," through a series of stories, Dr. Tafur shares his unique experience and integrative medical theories. The book strives to illuminate the intersection between biology, emotion and spirituality. He is Co-founder of Modern Spirit, a nonprofit dedicated to demonstrating the value of spiritual healing in modern healthcare.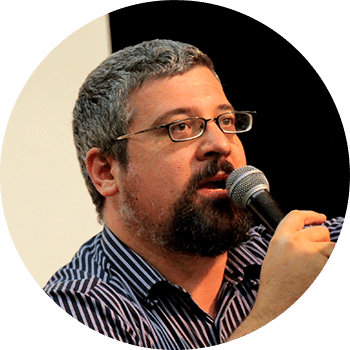 Luís Fernando Tófoli, Ph.D., is Professor of Psychiatry at the Faculty of Medical Sciences of the University of Campinas (UNICAMP), Brazil. He heads the Laboratory of Interdisciplinary Studies on Psychoactive Substances and is a member of the State Council on Drug Policies of São Paulo. He is responsible for the Interdisciplinary Cooperation for Ayahuasca Research and Outreach (ICARO) at UNICAMP and has recently published on the field of drug policies and the therapeutic use of psychedelics, especially ayahuasca. He is a member of Chacruna's Ayahuasca Community Committee.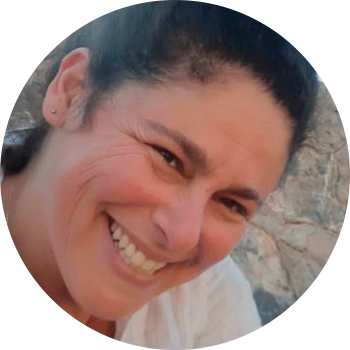 Miriam Volat is interim Executive Director of the Indigenous Peyote Conservation Initiative and Co-director of the Riverstyx Foundation. She is a researcher, educator, organizer, facilitator and ecologist who focuses on biocultural conservation and justice. Miriam has never stopped exploring nutrient cycles and soil ecology, the emphasis of her M.S. work in the UC Davis Vegetable Crops Dept. She also has degrees in Political Science and Environmental Studies. Her work is committed to increasing health in community design and ecological, mental, physical, cultural and spiritual well-being. She is dedicated to supporting indigenous-led initiatives and medicine conservation. Miriam, also a mother, feels it is her responsibility to be actively engaged in looking to the future. She is fortunate her daughter, Cora, also supports her work and participates passionately on her many adventures.
Program:
The Mexican Pharmacopeia. The Uses of Psychoactive Natural Drugs in the Official Medicine (1846-1930) – Nidia Olvera

Starting in 1846 the Mexican Pharmaceutical Academy created a National Pharmacopeia, which had the objective of determining the appropriate conditions and dosage for prescribing drugs, chemical products and other pharmaceutical preparations. The pharmacopeia manuals also aimed to include endemic plants, and psychoactive species that grew in the national territory and considered their traditional use. The pharmacopeias included thousands of local plants, but here I ́m going to focus on species that have psychoactive properties, such as: peyote, toloache (Datura inoxia), ololiuhqui (Ipomea violacea and Rivea corymbosa), cacao, and tobacco. This presentation aims to analyze the national pharmacopeias and other medical sources, which sought to corroborate the indigenous uses and the properties of these species. I will specifically focus on material written between 1846 and 1930. Even as some of the traditional uses were considered "superstitions" or "uncivilized", scientists conducted empiric experiments to look for "more rational" applications that could be included in the national pharmacopeia.
Exploring responses to the Survey on the Awareness of Sexual Abuse in Ayahuasca Settings – what do they tell us about sexual abuse? – Daniela Peluso

Chacruna plans to present the main findings of the recent Survey on the Awareness of Sexual Abuse in Ayahuasca Settings. We will discuss the range of participation and consider what the ayahuasca community has to say, individually and at large, about their awareness and experiences of and opinions on sexual abuse. We will also examine the ways in which the guidelines have resonated with participants and the ways in which they may have had an impact and what this might tell us about moving forward.
Understanding the Conservation Status of Psychedelic Plant Medicines – Anya Emarkova

Connection is a key to mental health and well-being. Psychedelics help us to re-connect to ourselves, to our bodies, to other people and to nature. Recent studies demonstrate that psychedelic use predicts pro-environmental behaviour and increases nature-relatedness in the long-term. Metaphorically speaking, sacred plants and medicines dissolve the boundaries separating head and heart, spirit and body, human and Earth. Psychologically speaking, these profound changes are mediated by the ego-dissolution and the experience of awe. These effects are fascinating, and incredibly important to illuminate, yet it is also important to shed light on another side of the story: the ecological and social vulnerabilities exposed by the current surge of interest in and increased use of these plants (and fungi and toads), as well as the harms that the globalization of the interest in these substances might bring to indigenous people and their territories. This presentation will review the conservation issues around some of the most well-known naturally occurring psychedelics: peyote, ayahuasca, Sonoran Desert toad and iboga. This will be an introduction to new and exciting Chacruna's Conservation of Sacred Plants Series.
Books Launch: Ayahuasca Healing and Science, co-edited by Beatriz Labate and Clancy Cavnar (in press). Cham, Switzerland: Springer.

This book offers a series of perspectives on the therapeutic potential of the ritual and clinical use of the Amazonian hallucinogenic brew ayahuasca in the treatment and management of various disorders. This book presents biomedical and anthropological data on the use of ayahuasca and provides critiques on how it is used for treating depression, PTSD, anxiety, substance dependence, and eating disorders. The volume also explores ayahuasca's role in the psychological well-being and quality of life of humans, and discusses possibilities of it enhancing cognition and coping with grief. The book examines ayahuasca's association with psychotherapy and also highlights the challenges of integrating plant medicines into psychiatry. Further, the book expands on some preliminary research with animals, suggesting that ayahuasca acts at multiple levels of neural complexity. The study on the neurogenic effects of ayahuasca alkaloids opens a new avenue of research with potential applications ranging from psychiatric disorders to brain damage and dementia. Psychologists, psychiatrists, and other mental health professionals will find this book relevant to their work regarding substance abuse and alternative medicine.
Controversies around the Commodification of Santo Daime in the World Ayahuasca Diaspora – Bia Labate & Glauber Loures de Assis

This presentation explores the topic of the commodification of Santo Daime. The Santo Daime doctrine was founded by Raimundo Irineu Serra (1890–1971), known as Mestre Irineu, in the Brazilian Amazon in the thirties. According to the myth of origin of Santo Daime, Mestre Irineu received a vision of the Queen of the Forest, who told him he would become a great healer; as a condition, he was asked not to profit from his services. During the eighties, the CEFLURIS line of Santo Daime expanded throughout Brazil and, in the nineties, around the world. Branches multiplied and diversified, and the mother church in Céu do Mapiá lost its ability to be the single provider of the sacramental tea and to be representative of all churches. In this fragmented and non-institutionalized process of expansion, each community ended up adopting different styles and strategies. Combining our fieldwork experience in Brazil, the USA, and Europe, we provide an ethnographic account on the different models of organization of daimista congregations and collectives around the world. We try to categorize and analyze their policies and strategies around their survival, including: means of access to the brew (either importing it from Brazil or elsewhere, or producing its own through the feitio); fees of access for permanent members, outsiders or visitors, and the visiting comitivas (group of Brazilian religious experts that travel periodically abroad); the physical spaces (house of community members, rental of public or private spaces). We argue that there is a big variation, with some branches being more geared towards forming communities that are self-sustaining and others being more workshop-oriented and commercial. We explore the controversies existing between these different approaches, and the contrasts between Daime as commodity and a religious sacrament. We look critically at the orthodox view that pits religion in opposition to money, as well as at the perspective that fails to recognize problematic aspects in the current transformation of Santo Daime and Brazilian religious expertise into consumer products. We take into account both the need of marginalized Amazonian groups to make alternative means of living, and the impacts that commodification processes might have on these communities.
More presenters and talks will be announced soon…
Psychedelics & Native American Heritage Month Featuring Sutton King in conversation with Bia Labate Wednesday, November 25th from 12-1:30pm PST REGISTER FOR THIS EVENT...
Did you enjoy reading this article?
Please support Chacruna's work by donating to us. We are an independent organization and we offer free education and advocacy for psychedelic plant medicines. We are a team of dedicated volunteers!
Can you help Chacruna advance cultural understanding around these substances?
Become a Chacruna Member
To make a direct donation click the button below:
Take a minute and buy our books and goods: