Latest posts by Stephanie Schmitz
(see all)
---
The name Betsy Gordon may be familiar, but many people may not be aware of the major impact this remarkable woman has made on the psychedelic research landscape. Not one for the limelight, Gordon's involvement in the field of psychedelic psychiatry has been largely behind the scenes, though her support has been instrumental in the development and preservation of psychedelic research. As an early supporter of the Heffter Research Institute, she funded studies that laid the groundwork for the re-emergence of psychedelic research, enabling the field to evolve into what it is today.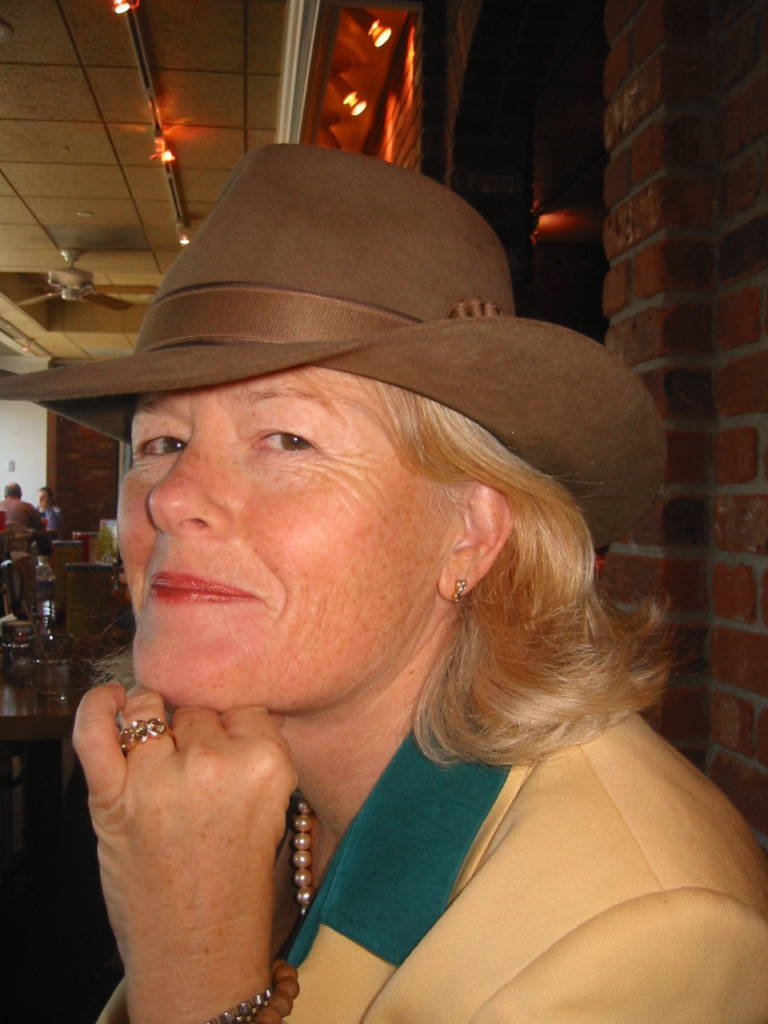 Early Life and Career
Elizabeth (Betsy) Douglas Gordon was born on December 24, 1948 and grew up in rural northwestern New Jersey, the second of three children. She spent the 1960s at an all-girls boarding school largely sheltered from the burgeoning countercultural movement. After a brief stint at Winthrop College in Stock Hill, North Carolina, and later the University of Strasbourg in Germany, she lived, worked, and travelled around Europe for several years.
Upon returning to the United States, she embarked on volunteer work in New York, eventually obtaining a position assisting children with special needs at an elementary school in Queens. Gordon describes this experience as transformative in her process of personal growth. In a circuitous way, she discovered holotropic breathwork and in so doing met Stanislav Grof in Mill Valley in the late 1980s. She received continuous training and multiple certifications as a holotropic breathwork facilitator and provided assistance to those experiencing a profound and altered state of consciousness through a process of accelerated breath, evocative music, and bodywork in a supported set and setting. In doing so she became close with the small, yet impactful community of practitioners involved in this work, assisting Grof in many of his residential workshops hosted in the US and around the world. Conversations about psychedelics and altered states of consciousness arose naturally in this environment and Gordon made it a personal goal to have an impactful, non-ordinary experience by the age of 40.
Discover Indigenous Reciprocity Initiative of the Americas
The Psychoactive Substances Research Collection
Over the years, her alliance and friendships with breathworkers, meditators, and healers blossomed. She formed close working friendships with many founders in the community of psychedelic research, particularly from her involvement with the Gathering of the Elders Conference at the Fetzer Institute in the late 1990s. As she observed the re-emergence of psychedelic research gaining traction, she recognized that many contributors in the field were an "invaluable resource as an irreplaceable knowledge and hard-won wisdom." Thus, she envisioned a psychedelic research archive to preserve these contributions to the field.
In 2006, she established the Psychoactive Substances Research Collection at the Purdue University Archives. This repository proactively gathers and makes accessible primary source materials that illustrate the complex history of psychedelic research and illuminate the many stories and characters behind it. Incidentally, recordings from the historic Gathering of the Elders conference are available on the Psychoactive Substances Research Collection website. Her inspiration came not only from seeing the personal papers of her close friends lost in natural disasters, or forgotten, but also because she witnessed how impactful these approaches to healing were—in her own life, in the lives of others, and as illustrated in rigorous scientific studies. As she saw the revival of psychedelic research unfolding, she knew how important it was to use the past as a reference point, to not unnecessarily re-invent the wheel.
"As she saw the revival of psychedelic research unfolding, she knew how important it was to use the past as a reference point, to not unnecessarily re-invent the wheel."
The Betsy Gordon Psychoactive Substances Research Collection includes the personal papers of psychedelic research luminaries, such as Stanislav Grof, Bill Richards, Sanford Unger, David Nichols, Dennis McKenna, Marlene Dobkin de Rios, and many more. These letters, photographs, clippings, interviews, teaching materials, research notes, personal notes, mementos, and other archival ephemera illustrate how psychedelic psychiatry was administered, patients' responses to these treatments, and the effects of policy and culture on the field.
---
---
Individuals from around the world, among them scholars, students, media producers, and the independently curious, access materials in the Psychoactive Collection for their work on theses, dissertations, articles, clinical applications, scholarly publications, popular books, courses, films, streaming series, radio stories, art installations, or simply personal research. These unique and valuable resources are available for exploration in the Archives reading room. Some collections have been scanned in their entirety and are available virtually. A complete list of the holdings is available here.
For decades, Betsy Gordon has played a critical role in moving this research area forward. Her role in creating the Psychoactive Substances Research Collection further ensures that the lessons of the past are worthy of examination and can further inform current and future research. It is our hope that she will one day donate her own papers to the Archives, so that her achievements and contributions to the field will be recognized, as scholars will invariably mine these resources to piece together the history of this complex and multifaceted field of research.
Art by Mariom Luna.
Recordings are now available to watch here
Take a minute and buy our books and goods:
Did you enjoy reading this article?
Please support Chacruna's work by donating to us. We are an independent organization and we offer free education and advocacy for psychedelic plant medicines. We are a team of dedicated volunteers!
Can you help Chacruna advance cultural understanding around these substances?
Become a Chacruna Member
To make a direct donation click the button below:
Wednesday, June 9th, 2021 from 12-1:30pm PST REGISTER FOR THIS EVENT HERE There is growing enthusiasm in Jewish communities about possible ancient use and modern applications of plant medicine in Jewish spiritual development. Psychedelic Judaism introduce new potential modes of healing...