---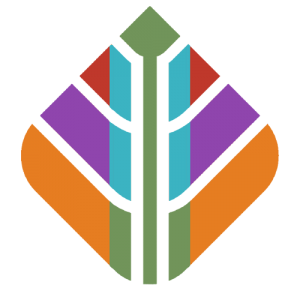 Latest posts by Chacruna Institute
(see all)
---
We offer here a selection of 21 of the most interesting references in biomedicine, psychology, and health pertaining to ayahuasca. No doubt that we have missed a few from what is becoming an increasingly larger array of publications. Nonetheless, what follows is our reading suggestions for grasping 'state of the art' publication on biomedical discussions and debates on ayahuasca.
RIVIER, L. & LINDGREN, J. 1972. "Ayahuasca," the South American Hallucinogenic Drink: an Ethnobotanical and Chemical Investigation. Economic Botany. Volume 26(2), pp 101–129.
The Sharanahua and Culina, small Indian tribes located in the southwestern Amazon basin, use a hallucinogenic drink for medicinal and social purposes. This decoction, called "Ayahuasca" in Peru, is prepared from Banisteriopsis Caapi stems and Psychotria sp. leaves. These plants have been botanically identified on the basis of voucher herbarium specimens and investigated for alkaloid content by means of a gas chromatography-mass spectrometry technique. A list of other occasional plant admixtures is given. Harmine, Harmaline, Tetrahydroharmine, Harmol and 6-Methoxytryptamine have been found in Banisteriopsis Caapi. Dimethyltryptamine, Monomethyltryptamine and 2-methyl-1,2,3,4-tetrahydro-β-carboline have been found in Psychotria viridis and Psychotria carthaginensis. Harmine, Harmaline, Tetrahydroharmine and Dimethyltryptamine have been found in the drink. Quantitative calculations show the amount of each alkaloid administered in the Ayahuasca drink.
McKENNA, D. J. et al. 1984. Monoamine oxidase inhibitors in South American hallucinogenic plants: tryptamine and beta-carboline constituents of ayahuasca. Journal of Ethnopharmacology. Volume 10(2), pp 195-223.
Ayahuasca is a hallucinogenic beverage derived by boiling the bark of the Malpighiaceous liana Banisteriopsis caapi together with the leaves of various admixture plants, viz. Psychotria viridis, Psychotria carthagenensis , or Diplopterys cabrerana . B. caapi contains harmine, harmaline, and tetrahydroharmine while the admixtures contain N,N-dimethyltryptamine (DMT). DMT, a potent hallucinogen, is inactive orally due to degradation by visceral monoamine oxidase (MAO). The beta-carbolines, however, are highly active reversible inhibitors of MAO and may protect the DMT from deamination by MAO and render it orally active. This mechanism has been proposed to underlie the oral activity of ayahuasca but has not been experimentally confirmed. In the present study the constituents of the admixture plants and the alkaloids of eight ayahuasca samples from Peru were qualitatively and quantitatively analyzed using two-dimensional thin-layer chromatography (TLC), high pressure liquid chromatography (HPLC) and gas chromatography/mass spectrometry (GC/MS). Several B. caapi cultivars were quantitatively compared for variations in alkaloid content. Three admixture plants used rarely in the manufacture of ayahuasca were also screened for alkaloids. A selected sample of beta-carbolines were screened for activity as MAO inhibitors using an in vitro assay system, and structure/activity relationships were compared. Inhibition observed with single compounds was compared with the activity of selected samples of ayahuasca which were screened in the system and also with the activity of mixtures of beta-carbolines. The levels of DMT and beta-carbolines found in the ayahuasca samples examined in the present study were an order of magnitude greater than the levels reported in a previous study. Ayahuasca was found to be an extremely effective inhibitor of MAO in vitro and the degree of inhibition was directly correlated with the concentration of MAO-inhibiting beta-carbolines. Inhibition experiments using mixtures of beta-carbolines indicated that their effects in combination are additive, rather than synergistic or antagonistic. Implications of the results in understanding the pharmacology of ayahuasca are discussed.
GROB, C. et al. 1996. Human Psychopharmacology of Hoasca, A Plant Hallucinogen Used in Ritual Context in Brazil. The Journal of Nervous & Mental Disease. Volume 184(2), pp 86-94.
A multinational, collaborative, biomedical investigation of the effects of hoasca (ayahuasca), a potent concoction of plant hallucinogens, was conducted in the Brazilian Amazon during the summer of 1993. This report describes the psychological assessment of 15 long-term members of a syncretic church that utilizes hoasca as a legal, psychoactive sacrament as well as 15 matched controls with no prior history of hoasca ingestion. Measures administered to both groups included structured psychiatric diagnostic interviews, personality testing, and neuropsychological evaluation. Phenomenological assessment of the altered state experience as well as semistructured and open-ended life story interviews were conducted with the long-term use hoasca group, but not the hoasca-naive control group. Salient findings included the remission of psychopathology following the initiation of hoasca use along with no evidence of personality or cognitive deterioration. Overall assessment revealed high functional status. Implications of this unusual phenomenon and need for further investigation are discussed.
CALLAWAY, J & GROB, C. 1998. Ayahuasca Preparations and Serotonin Reuptake Inhibitors: A Potential Combination for Severe Adverse Interactions. Journal of Psychoactive Drugs. Volume 30(4), pp 367-369.
The Amazonian psychoactive plant beverage ayahuasca has attracted increasing interest in recent years. Little attention has been given, however, to potentially dangerous interactions with other drugs. In particular, the interaction between the potent monoamine oxidase-inhibiting harmala alkaloids in ayahuasca and the selective serotonin reuptake inhibitor (SSRI) class of antidepressants may induce a serotonin syndrome with potentially grave outcome. Caution is advised when combining ayahuasca with certain pharmaceutical drugs.
RIBA, J. et al. 2003. Human Pharmacology of Ayahuasca: Subjective and Cardiovascular Effects, Monoamine Metabolite Excretion, and Pharmacokinetics. Journal of Pharmacology and Experimental Therapeutics. Volume 306(1), pp 73-83.
The effects of the South American psychotropic beverage ayahuasca on subjective and cardiovascular variables and urine monoamine metabolite excretion were evaluated, together with the drug's pharmacokinetic profile, in a double-blind placebocontrolled clinical trial. This pharmacologically complex tea, com- monly obtained from Banisteriopsis caapi and Psychotria viridis, combines N,N-dimethyltryptamine (DMT), an orally labile psychedelic agent showing 5-hydroxytryptamine2A agonist activity, with monoamine oxidase (MAO)-inhibiting -carboline alkaloids (harmine, harmaline, and tetrahydroharmine). Eighteen volunteers with prior experience in the use of psychedelics received single oral doses of encapsulated freeze-dried ayahuasca (0.6 and 0.85 mg of DMT/kg of body weight) and placebo. Ayahuasca produced significant subjective effects, peaking between 1.5 and 2 h, involving perceptual modifications and increases in ratings of positive mood and activation. Diastolic blood pressure showed a significant increase at the high dose (9 mm Hg at 75 min), whereas systolic blood pressure and heart rate were moderately and nonsignificantly increased. Cmax values for DMT after the low and high ayahuasca doses were 12.14 ng/ml and 17.44 ng/ml, respectively. Tmax (median) was observed at 1.5 h after both doses. The Tmax for DMT coincided with the peak of subjective effects. Drug administration increased urinary normetanephrine excretion, but, contrary to the typical MAO-inhibitor effect profile, deaminated monoamine metabolite levels were not decreased. This and the negligible harmine plasma levels found suggest a predominantly peripheral (gastrointestinal and liver) site of action for harmine. MAO inhibition at this level would suffice to prevent first-pass metabolism of DMT and allow its access to systemic circulation and the central nervous system.
DA SILVEIRA, E. et al. 2005. Ayahuasca in Adolescence: A Neuropsychological Assessment. Journal of Psychoactive Drugs. Volume 37(2), pp 123-128.
The purpose of the study was to evaluate neuropsychologically adolescents who use ayahuasca in a religious context. A battery of neuropsychological tests was administered to adolescents who use ayahuasca. These subjects were compared to a matched control group of adolescents who did not use ayahuasca. The controls were matched with regards to sex, age, and education. The neuropsychological battery included tests of speeded attention, visual search, sequencing, psychomotor speed, verbal and visual abilities, memory, and mental flexibility. The statistical results for subjects from matched controls on neuropsychological measures were computed using independent t-tests. Overall, statistical findings suggested that there was no significant difference between the two groups on neuropsychological measures. Even though, the data overall supports that there was not a difference between ayahuasca users and matched controls on neuropsychological measures, further studies are necessary to support these findings.
DA SILVERIRA, D. et al . 2005 Ayahuasca in Adolescence: A Preliminary Psychiatric Assessment. Journal of Psychoactive Drugs. Volume 37(2), pp 129-134.
Ayahuasca is believed to be harmless for those (including adolescents) drinking it within a religious setting. Nevertheless controlled studies on the mental/ psychiatric status of ritual hallucinogenic ayahuasca concoction consumers are still lacking. In this study, 40 adolescents from a Brazilian ayahuasca sect were compared with 40 controls matched on sex, age, and educational background for psychiatric symptomatology. Screening scales for depression, anxiety, alcohol consumption patterns (abuse), attentional problems, and body dysmorphic disorders were used. It was found that, compared to controls, considerable lower frequencies of positive scoring for anxiety, body dismorphism, and attentional problems were detected among ayahuasca-using adolescents despite overall similar psychopathological profiles displayed by both study groups. Low frequencies of psychiatric symptoms detected among adolescents consuming ayahuasca within a religious context may reflect a protective effect due to their religious affiliation. However further studies on the possible interference of other variables in the outcome are necessary.
RIBA, J. et al. 2006. Increased frontal and paralimbic activation following ayahuasca, the pan-amazonian inebriant. Psychopharmacology. Volume 186(1), pp 93-98.
Rationale: Ayahuasca is a South American psychoactive plant tea which contains the serotonergic psychedelic N,N-dimethyltryptamine (DMT) and mono- amine-oxidase inhibitors that render DMT orally active. Previous investigations with ayahuasca have highlighted a psychotropic effect profile characterized by enhanced introspective attention, with individuals reporting altered somatic perceptions and intense emotional modifications, frequently accompanied by visual imagery. Despite recent advances in the study of ayahuasca pharmacology, the neural correlates of acute ayahuasca intoxication remain largely unknown. Objectives: To investigate the effects of ayahuasca administration on regional cerebral blood flow. Methods: Fifteen male volunteers with prior experience in the use of psychedelics received a single oral dose of encapsulated freeze-dried ayahuasca equivalent to 1.0 mg DMT/kg body weight and a placebo in a randomized double-blind clinical trial. Regional cerebral blood flow was measured 100–110 min after drug administration by means of single photon emission tomography (SPECT). Results: Ayahuasca administration led to significant activation of frontal and paralimbic brain regions. Increased blood perfusion was observed bilater- ally in the anterior insula, with greater intensity in the right hemisphere, and in the anterior cingulate/frontomedial cortex of the right hemisphere, areas previously implicated in somatic awareness, subjective feeling states, and emotional arousal. Additional increases were observed in the left amygdala/parahippocampal gyrus, a structure also involved in emotional arousal. Conclusions: The present results suggest that ayahuasca interacts with neural systems that are central to interoception and emotional processing and point to a modulatory role of serotonergic neurotransmission in these processes.
BARBANOJ, M. et al. 2007. Daytime Ayahuasca administration modulates REM and slow-wave sleep in healthy volunteers. Psychopharmacology. Volume 196(2), pp 315-326.
Objectives: Ayahuasca is a traditional South American psy- choactive beverage and the central sacrament of Brazilian- based religious groups, with followers in Europe and the United States. The tea contains the psychedelic indole N, N-dimethyltryptamine (DMT) and β-carboline alkaloids with monoamine oxidase-inhibiting properties that render DMT orally active. DMT interacts with serotonergic neurotransmission acting as a partial agonist at 5-HT1A and 5-HT2A/2C receptor sites. Given the role played by serotonin in the regulation of the sleep/wake cycle, we investigated the effects of daytime ayahuasca consumption in sleep parameters.
Measurements and results: Subjective sleep quality, polysomnography (PSG), and spectral analysis were assessed in a group of 22 healthy male volunteers after the administra- tion of a placebo, an ayahuasca dose equivalent to 1 mg DMT kg−1 body weight, and 20 mg d-amphetamine, a proaminergic drug, as a positive control. Results show that ayahuasca did not induce any subjectively perceived deterioration of sleep quality or PSG-measured disruptions of sleep initiation or maintenance, in contrast with damphetamine, which delayed sleep initiation, disrupted sleep maintenance, induced a predominance of 'light' vs 'deep' sleep and significantly impaired subjective sleep quality. PSG analysis also showed that similarly to damphetamine, ayahuasca inhibits rapid eye movement (REM) sleep, decreasing its duration, both in absolute values and as a percentage of total sleep time, and shows a trend increase in its onset latency. Spectral analysis showed that d-amphetamine and ayahuasca increased power in the high frequency range, mainly during stage 2. Remarkably, whereas slow-wave sleep (SWS) power in the first night cycle, an indicator of sleep pressure, was decreased by d-amphetamine, ayahuasca enhanced power in this frequency band.
Conclusions: Results show that daytime serotonergic psychedelic drug administration leads to measurable changes in PSG and sleep power spectrum and suggest an interaction between these drugs and brain circuits modulating REM and SWS.
SANTOS, R. G. et al. 2007. Effects of ayahuasca on psychometric measures of anxiety, panic-like and hopelessness in Santo Daime members. Journal of Ethnopharmacology. Volume 112, pp 507-513.
The use of the hallucinogenic brew ayahuasca, obtained from infusing the shredded stalk of the malpighiaceous plant Banisteriopsis caapi with the leaves of other plants such as Psychotria viridis, is growing in urban centers of Europe, South and North America in the last several decades. Despite this diffusion, little is known about its effects on emotional states. The present study investigated the effects of ayahuasca on psychometric measures of anxiety, panic-like and hopelessness in members of the Santo Daime, an ayahuasca-using religion. Standard questionnaires were used to evaluate state-anxiety (STAI-state), trait-anxiety (STAI-trait), panic-like (ASI-R) and hopelessness (BHS) in participants that ingested ayahuasca for at least 10 consecutive years. The study was done in the Santo Daime church, where the questionnaires were administered 1 h after the ingestion of the brew, in a double-blind, placebo-controlled procedure. While under the acute effects of ayahuasca, participants scored lower on the scales for panic and hopelessness related states. Ayahuasca ingestion did not modify state- or trait-anxiety. The results are discussed in terms of the possible use of ayahuasca in alleviating signs of hopelessness and panic-like related symptoms.
DE ARAUJO, D. et al. 2011. Seeing With the Eyes Shut: Neural Basis of Enhanced Imagery Following Ayahuasca Ingestion. Human Brain Mapping. Volume 33(11), pp 1-11.
The hallucinogenic brew Ayahuasca, a rich source of serotonergic agonists and reuptake inhibitors, has been used for ages by Amazonian populations during religious ceremonies. Among all perceptual changes induced by Ayahuasca, the most remarkable are vivid ''seeings.'' During such seeings, users report potent imagery. Using functional magnetic resonance imaging during a closed-eyes imagery task, we found that Ayahuasca produces a robust increase in the activation of several occipital, temporal, and frontal areas. In the primary visual area, the effect was comparable in magnitude to the activation levels of natural image with the eyes open. Importantly, this effect was specifically correlated with the occurrence of individual perceptual changes measured by psychiatric scales. The activity of cortical areas BA30 and BA37, known to be involved with episodic memory and the processing of contextual associations, was also potentiated by Ayahuasca intake during imagery. Finally, we detected a positive modulation by Ayahuasca of BA 10, a frontal area involved with intentional prospective imagination, working memory and the processing of information from internal sources. Therefore, our results indicate that Ayahuasca seeings stem from the activation of an extensive network generally involved with vision, memory, and intention. By boosting the intensity of recalled images to the same level of natural image, Ayahuasca lends a status of reality to inner experiences. It is therefore understandable why Ayahuasca was culturally selected over many centuries by rain forest shamans to facilitate mystical revelations of visual nature.
LIMA, F. & TÓFOLI, L. 2011. An Epidemiological Surveillance System by the UDV: Mental Health Recommendations Concerning the Religious Use of Hoasca. In: LABATE, B. C. & JUNGABERLE, H. (eds). The Internationalization of Ayahuasca. Berlin: LIT Verlag Münster.
The authors examine the use of ayahuasca – a beverage with psychoactive properties originating in the Amazon forest and utilized by some religious institutions as a sacrament – in the context of the Centro Espírita Beneficente União do Vegetal (UDV), where it is denominated hoasca or vegetal. This experience report presents data related to the mental health safety of hoasca use within this institution's context. Through anecdotal and original findings, the implications as to the potential of precipitating psychotic crisis in susceptible individuals as well as questions related to the interactions with medical drugs are discussed. The authors also present the recommended procedures that were adopted by the institution concerning the two latter issues, as well as some findings pointing to the safety in the ritual use of hoasca.
BOUSO J. C. et al. 2012. Personality, Psychopathology, Life Attitudes and Neuropsychological Performance among Ritual Users of Ayahuasca: A Longitudinal Study. PLoS ONE 7(8), pp 1-13.
Ayahuasca is an Amazonian psychoactive plant beverage containing the serotonergic 5-HT2A agonist N,N-dimethyltryp- tamine (DMT) and monoamine oxidase-inhibiting alkaloids (harmine, harmaline and tetrahydroharmine) that render it orally active. Ayahuasca ingestion is a central feature in several Brazilian syncretic churches that have expanded their activities to urban Brazil, Europe and North America. Members of these groups typically ingest ayahuasca at least twice per month. Prior research has shown that acute ayahuasca increases blood flow in prefrontal and temporal brain regions and that it elicits intense modifications in thought processes, perception and emotion. However, regular ayahuasca use does not seem to induce the pattern of addiction-related problems that characterize drugs of abuse. To study the impact of repeated ayahuasca use on general psychological well-being, mental health and cognition, here we assessed personality, psychopathology, life attitudes and neuropsychological performance in regular ayahuasca users (n=127) and controls (n = 115) at baseline and 1 year later. Controls were actively participating in non-ayahuasca religions. Users showed higher Reward Dependence and Self-Transcendence and lower Harm Avoidance and Self-Directedness. They scored significantly lower on all psychopathology measures, showed better performance on the Stroop test, the Wisconsin Card Sorting Test and the Letter-Number Sequencing task from the WAIS-III, and better scores on the Frontal Systems Behavior Scale. Analysis of life attitudes showed higher scores on the Spiritual Orientation Inventory, the Purpose in Life Test and the Psychosocial Well-Being test. Despite the lower number of participants available at follow-up, overall differences with controls were maintained one year later. In conclusion, we found no evidence of psychological maladjustment, mental health deterioration or cognitive impairment in the ayahuasca-using group.
BOUSO, J. C. et al. 2013. Acute effects of ayahuasca on neuropsychological performance: differences in executive function between experienced and occasional users. Psychopharmacology. Volume 230(3), pp 415-424.
Background: Ayahuasca, a South American psychotropic plant tea containing the psychedelic 5-HT2A receptor agonist N,N-dimethyltryptamine, has been shown to increase region- al cerebral blood flow in prefrontal brain regions after acute administration to humans. Despite interactions at this level, neuropsychological studies have not found cognitive deficits in abstinent long-term users.
Objectives: Here, we wished to investigate the effects of acute ayahuasca intake on neuropsychological performance, specifically on working memory and executive function.
Methods: Twenty-four ayahuasca users (11 long-term expe- rienced users and 13 occasional users) were assessed in their habitual setting using the Stroop, Sternberg, and Tower of London tasks prior to and following ayahuasca intake.
Results: Errors in the Sternberg task increased, whereas reac- tion times in the Stroop task decreased and accuracy was maintained for the whole sample following ayahuasca intake. Interestingly, results in the Tower of London showed signifi- cantly increased execution and resolution times and number of movements for the occasional but not the experienced users. Additionally, a correlation analysis including all subjects showed that impaired performance in the Tower of London was inversely correlated with lifetime ayahuasca use.
Conclusions: Acute ayahuasca administration impaired work- ing memory but decreased stimulus–response interference. Interestingly, detrimental effects on higher cognition were only observed in the less experienced group. Rather than leading to increased impairment, greater prior exposure to ayahuasca was associated with reduced incapacitation. Compensatory or neuromodulatory effects associated with long-term ayahuasca intake could underlie preserved executive function in experi- enced users.
BOUSO, J. C. et al. 2015. Long-term use of psychedelic drugs is associated with differences in brain structure and personality in humans. European Neuropsychopharmacology. Volumen 25(4) pp 483-492.
Psychedelic agents have a long history of use by humans for their capacity to induce profound modifications in perception, emotion and cognitive processes. Despite increasing knowledge of the neural mechanisms involved in the acute effects of these drugs, the impact of sustained psychedelic use on the human brain remains largely unknown. Molecular pharmacology studies have shown that psychedelic 5-hydroxytryptamine (5HT)2A agonists stimulate neurotrophic and transcription factors associated with synaptic plasticity. These data suggest that psychedelics could potentially induce structural changes in brain tissue. Here we looked for differences in cortical thickness (CT) in regular users of psychedelics. We obtained magnetic resonance imaging (MRI) images of the brains of 22 regular users of ayahuasca (a preparation whose active principle is the psychedelic 5HT2A agonist N,N-dimethyltryptamine (DMT)) and 22 controls matched for age, sex, years of education, verbal IQ and fluid IQ. Ayahuasca users showed significant CT differences in midline structures of the brain, with thinning in the posterior cingulate cortex (PCC), a key node of the default mode network. CT values in the PCC were inversely correlated with the intensity and duration of prior use of ayahuasca and with scores on self-transcendence, a personality trait measuring religiousness, transpersonal feelings and spirituality. Although direct causation cannot be established, these data suggest that regular use of psychedelic drugs could potentially lead to structural changes in brain areas supporting attentional processes, self-referential thought, and internal mentation. These changes could underlie the previously reported personality changes in long-term users and highlight the involvement of the PCC in the effects of psychedelics.
OSÓRIO, F. et al. 2015. Antidepressant effects of a single dose of ayahuasca in patients with recurrent depression: a preliminary report. Revista Brasileira de Psiquiatria. Volume 37(1), pp 13-20.
Objectives: Ayahuasca (AYA), a natural psychedelic brew prepared from Amazonian plants and rich in dimethyltryptamine (DMT) and harmine, causes effects of subjective well-being and may therefore have antidepressant actions. This study sought to evaluate the effects of a single dose of AYA in six volunteers with a current depressive episode.
Methods: Open-label trial conducted in an inpatient psychiatric unit.
Results: Statistically significant reductions of up to 82% in depressive scores were observed between baseline and 1, 7, and 21 days after AYA administration, as measured on the Hamilton Rating Scale for Depression (HAM-D), the Montgomery-A ̊sberg Depression Rating Scale (MADRS), and the Anxious-Depression subscale of the Brief Psychiatric Rating Scale (BPRS). AYA administration resulted in nonsignificant changes in Young Mania Rating Scale (YMRS) scores and in the thinking disorder subscale of the BPRS, suggesting that AYA does not induce episodes of mania and/or hypomania in patients with mood disorders and that modifications in thought content, which could indicate psychedelic effects, are not essential for mood improvement.
Conclusions: These results suggest that AYA has fast-acting anxiolytic and antidepressant effects in patients with a depressive disorder.
PALHANO-FONTES, F. et al. 2015. The Psychedelic State Induced by Ayahuasca Modulates the Activity and Connectivity of the Default Mode Network. PLoS ONE. Volume 10(2), pp 1-13.
The experiences induced by psychedelics share a wide variety of subjective features, related to the complex changes in perception and cognition induced by this class of drugs. A remark- able increase in introspection is at the core of these altered states of consciousness. Self-oriented mental activity has been consistently linked to the Default Mode Network (DMN), a set of brain regions more active during rest than during the execution of a goal-directed task. Here we used fMRI technique to inspect the DMN during the psychedelic state induced by Ayahuasca in ten experienced subjects. Ayahuasca is a potion traditionally used by Amazonian Amerindians composed by a mixture of compounds that increase monoaminergic transmission. In particular, we examined whether Ayahuasca changes the activity and connectivity of the DMN and the connection between the DMN and the task-positive network (TPN). Aya- huasca caused a significant decrease in activity through most parts of the DMN, including its most consistent hubs: the Posterior Cingulate Cortex (PCC)/Precuneus and the medial Prefrontal Cortex (mPFC). Functional connectivity within the PCC/Precuneus decreased after Ayahuasca intake. No significant change was observed in the DMN-TPN orthogonality. Altogether, our results support the notion that the altered state of consciousness induced by Ayahuasca, like those induced by psilocybin (another serotonergic psychedelic), meditation and sleep, is linked to the modulation of the activity and the connectivity of the DMN.
SCHENBERG, E. et al. 2015. Acute Biphasic Effects of Ayahuasca. PLoS ONE. Volume 10(9), pp 1-27.
Ritual use of ayahuasca, an amazonian Amerindian medicine turned sacrament in syncretic religions in Brazil, is rapidly growing around the world. Because of this internationalization, a comprehensive understanding of the pharmacological mechanisms of action of the brew and the neural correlates of the modified states of consciousness it induces is important. Employing a combination of electroencephalogram (EEG) recordings and quantification of ayahuasca's compounds and their metabolites in the systemic circulation we found ayahuasca to induce a biphasic effect in the brain. This effect was composed of reduced power in the alpha band (8–13 Hz) after 50 minutes from ingestion of the brew and increased slow- and fast-gamma power (30–50 and 50–100 Hz, respectively) between 75 and 125 minutes. Alpha power reductions were mostly located at left parieto-occipital cortex, slow-gamma power increase was observed at left centro-parieto-occipital, left fronto-temporal and right frontal cortices while fast-gamma increases were significant at left centro-parieto-occipital, left fronto-temporal, right frontal and right parieto-occipital cortices. These effects were sig- nificantly associated with circulating levels of ayahuasca's chemical compounds, mostly N, N-dimethyltryptamine (DMT), harmine, harmaline and tetrahydroharmine and some of their metabolites. An interpretation based on a cognitive and emotional framework relevant to the ritual use of ayahuasca, as well as it's potential therapeutic effects is offered.
BARBOSA, P. et al. 2016. Psychological and neuropsychological assessment of regular hoasca users. Comprehensive Psychiatry. Volume 71, pp 95-105.
Background: Hoasca (also called ayahuasca) is a N,N-dimethyltryptamine (DMT) – containing psychedelic brew originally used for magico-religious purposes by Amerindian populations of the Amazon Basin. Recently, Brazilian syncretic churches have helped spread the ritual use of hoasca to Western societies. The aim of this study was to evaluate substance use, and neuropsychological and psychological functioning of regular hoasca users within a religious setting.
Methods: Assessment of socio-economic status, mood, personality traits, impulsiveness, drug use, quality of life, extrinsic and intrinsic religiosity, and neuropsychological function was performed on 30 volunteers from a U.S. branch of União do Vegetal (UDV), a Brazilian religion which uses hoasca ritually. We also assessed 27 non-hoasca-using control subjects matched by socio-demographic profile and church attendance. Mann-Whitney U, Chi-squared and Fisher's tests were used to analyze differences between groups. Spearman's association and simple logistic regression tests were used to analyze the impact of frequency of hoasca use on dependent variables.
Results: Relative to the control group, the UDV group demonstrated lower scores for depression (p = 0.043, r = .27) and confusion (p = 0.032, r = .29) as assessed by the Profile of Mood States (POMS); higher scores on the instrument Big Five Inventory (BFI) for the personality traits Agreeableness (p = 0.028, r = .29) and Openness (p = 0.037, r = .28); higher scores on the quality life domain Role limitations due to physical health as determined by the instrument Medical Outcomes Study Short Form-36 — SF-36 (p = 0.035, r = .28); less recent use of alcohol (p < 0.001, φc = .57), greater past use of alcohol to intoxication (p = 0.007, φc = .36) and past use of cannabis (p = 0.001, φc = .45) as measured by the Addiction Severity Index (ASI), 5th edition; better score on a measure of memory vulnerability to proactive interference as measured by the California Verbal Learning Test — CVLT (p = 0.040, r = .27). Lifetime use of hoasca was positively correlated with Role limitations due to physical health (p = 0.032, rs = .39) and negatively associated with lifetime heavy alcohol use (p = 0.034, OR = 0.979).
Conclusions: The findings indicate that religious use of hoasca does not adversely affect neuropsychological functioning and may have positive effects on substance abuse and mood.
DOMÍNGUEZ-CLAVÉ, E. et al. 2016. Ayahuasca: Pharmacology, neuroscience and therapeutic potential. Brain Research Bulletin.
Ayahuasca is the Quechua name for a tea obtained from the vine Banisteriopsis caapi, and used for ritual purposes by the indigenous populations of the Amazon. The use of a variation of the tea that combines B. caapi with the leaves of the shrub Psychotria viridis has experienced unprecedented expansion worldwide for its psychotropic properties. This preparation contains the psychedelic 5-HT2A receptor agonist N,N-dimethyltryptamine (DMT) from P. viridis, plus β-carboline alkaloids with monoamine-oxidase-inhibiting properties from B. caapi. Acute administration induces a transient modified state of consciousness characterized by introspection, visions, enhanced emotions and recollection of personal memories. A growing body of evidence suggests that ayahuasca may be useful to treat substance use disorders, anxiety and depression. Here we review the pharmacology and neuroscience of ayahuasca, and the potential psychological mechanisms underlying its therapeutic potential. We discuss recent findings indicating that ayahuasca intake increases certain mindfulness facets related to acceptance and to the ability to take a detached view of one's own thoughts and emotions. Based on the available evidence, we conclude that ayahuasca shows promise as a therapeutic tool by enhancing self-acceptance and allowing safe exposure to emotional events. We postulate that ayahuasca could be of use in the treatment of impulse-related, personality and substance use disorders and also in the handling of trauma. More research is needed to assess the full potential of ayahuasca in the treatment of these disorders.
SANCHES, R. et al. 2016. Antidepressant Effects of a Single Dose of Ayahuasca in Patients With Recurrent Depression: A SPECT Study. Journal of Clinical Psychopharmacology. Volume 36(1), pp 77-81.
Ayahuasca is an Amazonian botanical hallucinogenic brew which contains dimethyltryptamine, a 5-HT2A receptor agonist, and harmine, a monoamine-oxidase A inhibitor. Our group recently reported that ayahuasca administration was associated with fast-acting antidepressive effects in 6 depressive patients. The objective of the present work was to assess the antidepressive potentials of ayahuasca in a bigger sample and to investigate its effects on regional cerebral blood flow. In an open-label trial conducted in an inpatient psychiatric unit, 17 patients with recurrent depression received an oral dose of ayahuasca (2.2 mL/kg) and were evaluated with the Hamilton Rating Scale for Depression, the Montgomery-Åsberg Depression Rating Scale, the Brief Psychiatric Rating Scale, the Young Mania Rating Scale, and the Clinician Administered Dissociative States Scale during acute aya- huasca effects and 1, 7, 14, and 21 days after drug intake. Blood perfusion was assessed eight hours after drug administration by means of single photon emission tomography. Ayahuasca administration was associated with in- creased psychoactivity (Clinician Administered Dissociative States Scale) and significant score decreases in depression-related scales (Hamilton Rating Scale for Depression, Montgomery-Åsberg Depression Rating Scale, Brief Psychiatric Rating Scale) from 80 minutes to day 21. Increased blood perfu- sion in the left nucleus accumbens, right insula and left subgenual area, brain regions implicated in the regulation of mood and emotions, were observed after ayahuasca intake. Ayahuasca was well tolerated. Vomiting was the only adverse effect recorded, being reported by 47% of the volunteers. Our results suggest that ayahuasca may have fast-acting and sustained antidepressive properties. These results should be replicated in randomized, double-blind, placebo-controlled trials.
---
join us at Psychedelic Liberty Summit

---
Featuring Bett Williams in conversation with Lauren Taus Wednesday, November 4th from 12-1:30pm PST REGISTER FOR THIS EVENT HERE In his essay "The Mushrooms of...
Did you enjoy reading this article?
Please support Chacruna's work by donating to us. We are an independent organization and we offer free education and advocacy for psychedelic plant medicines. We are a team of dedicated volunteers!
Can you help Chacruna advance cultural understanding around these substances?
Become a Chacruna Member
To make a direct donation click the button below:
Take a minute and buy our books and goods: